Chicago Personal Injury Lawyers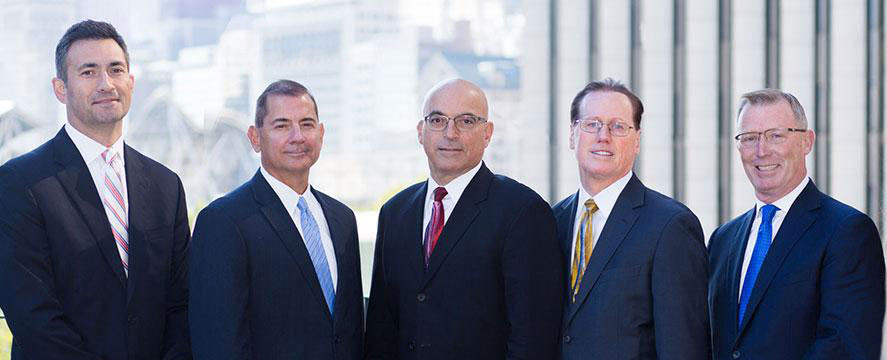 Skilled and Compassionate Personal Injury Attorneys Serving Clients in Northern Illinois and Across the U.S.
Winters Salzetta O'Brien & Richardson, LLC is among the premier personal injury firms in Illinois. Founded in 1997, our attorneys have diverse backgrounds and a unique approach to practicing law. We work collaboratively and our partners are directly involved in every case, no matter how large or small. We also believe in maintaining close contact with our clients because thorough research, extensive investigations, and successful litigation are only possible through clear client communication.
Our lawyers have been and continue to be at the forefront of the personal injury field. We continually strive to remain on the cutting edge of all the latest technological developments, so we can utilize the most up-to-date resources to make the legal process smoother and more efficient for our clients. For example, we maintain an online information database that our attorneys can access from anywhere, making it easier to represent clients effectively in the State of Illinois and nationwide.
We have been recognized by our peers for our exceptional work in several areas of personal injury law; including motor vehicle accidents, medical malpractice, workplace injuries, civil rights violations, premises liability, products liability and safety, nursing home law, and wrongful death cases. Our lawyers have received numerous awards from organizations such as the American Board of Trial Advocates, American Association for Justice, Society of Trial Lawyers, Million Dollar Advocates Forum, Super Lawyers, Leading Lawyers, and Martindale-Hubbell.
Going the Extra Mile for You
The attorneys at Winters Salzetta O'Brien & Richardson, LLC are advocates standing up for the interests of injured individuals. Our firm has had a number of cases involving our own family members, including the founder of our firm, Attorney John Winters, who tragically lost his father in a trucking accident case. This is more than a job to us; it is our life's work and calling. As such, we are committed to fighting hard for those who are unable to fight for themselves.
We understand the emotional and financial toll an injury takes on the victim and their family, and we do everything possible to make the legal process smooth and seamless. We offer free consultations, keep extended evening and weekend hours, and we are willing to travel to meet you at your home, office, hospital, or wherever is most convenient. We also take all our personal injury cases on a contingency basis, so you only pay us if we win your case.
Contact Our Chicago Personal Injury Lawyers
If you or someone close to you has been injured in an accident, it is important for you to understand your rights and options. For a free consultation with one of our experienced Illinois personal injury lawyers, contact us today at 312-236-6324. From our offices in Chicago, we provide skilled counsel and representation for victims of personal injury in Cook County, Will County, Kane County, McHenry County, DuPage County, communities throughout Illinois, and across the country.