Chicago Motorcycle Accidents Lawyers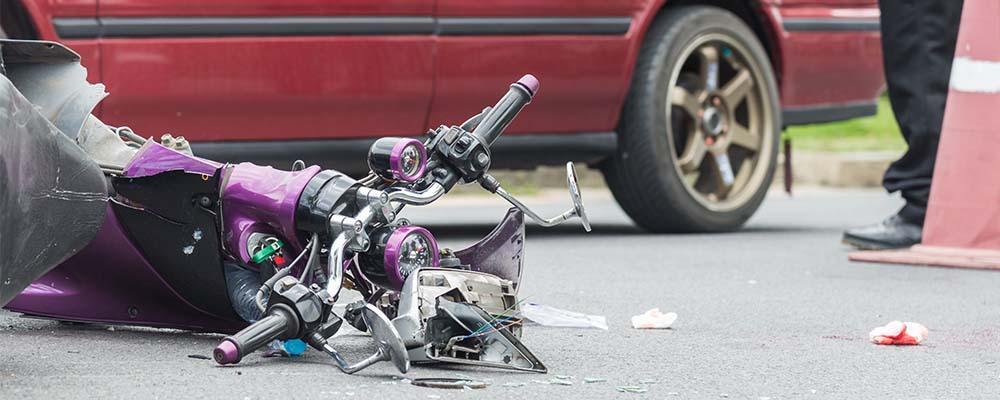 Personalized Representation for Victims of Motorcycle Accidents in Cook County
Motorcycle accidents are among the most deadly motor vehicle accidents on Illinois roadways. Motorcycle riders are far more vulnerable on the roads than drivers of cars and trucks. To make matters worse, an increase in distracted driving due to activities such as texting while driving has led to higher numbers of accidents, putting motorcyclists at even greater risk. If you or someone you know has been injured or killed in a motorcycle crash, it is important to speak with an attorney that has particular experience in this area of the law.
At Winters Salzetta O'Brien & Richardson, LLC, we have established a strong track record of success representing victims of motorcycle accidents in Chicago, throughout Illinois, and nationwide. Since 1997, our award-winning attorneys have secured millions of dollars in damages for victims of personal injury, and we fight hard to secure full compensation for each client we serve.
We understand that being injured in an accident takes a large physical, emotional and financial toll on you and your family, so we work hard to make the legal process as smooth and stress-free as possible. Our consultations are free, and we take all personal injury cases on a contingency basis, so you only pay if we win your case. In addition, we keep extended evening and weekend hours, and we can travel to meet with you in whatever location is most convenient.
Motorcycle Accident Injuries in Illinois
Insurance companies are often fond of perpetuating a common misconception that motorcyclists drive recklessly and are usually at fault during an accident. While there are certainly some cyclists who are careless drivers, automobile drivers are more often at fault because they fail to notice motorcycles. Motorbikes are smaller than cars to begin with, and when you add in the numerous ways drivers can become distracted on the road these days, it is a recipe for disaster. Motorcycle collisions often lead to serious injuries and fatalities, particularly for the motorcycle rider(s). Some of the most common injuries include:
Cuts and Bruises
Broken Bones
Spinal Cord Injuries
Traumatic Brain Injuries
Paralysis
If you or someone close to you has been injured or killed in a motorcycle accident, you may be approached by the insurance company with a settlement offer. Keep in mind that the goal of the insurer for the other party is to settle quickly and for as little as possible. Before accepting any settlement offer, it is important for you to understand your rights and options. Contact our office today at 312-236-6324 for a free consultation with one of our experienced attorneys. From our offices in Chicago, we provide skilled counsel and representation for victims of motorcycle accidents in communities throughout Illinois and across the country.