Chicago Anesthesia Error Attorneys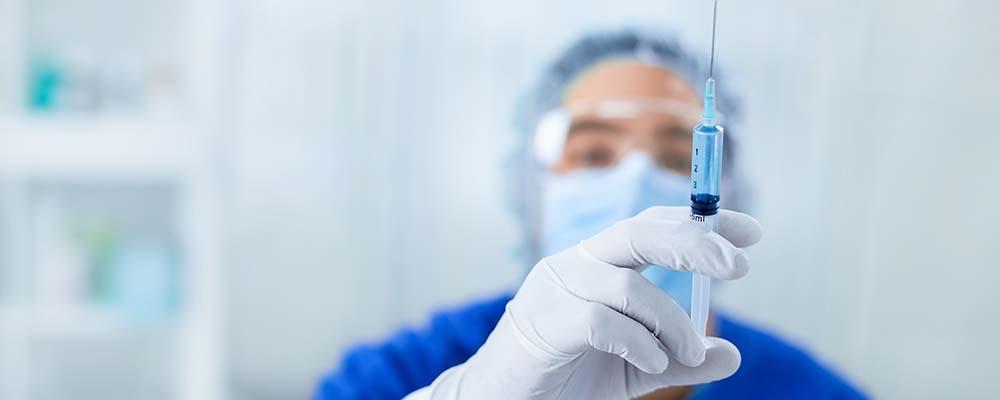 Experienced Representation for Victims of Anesthesia Errors in Illinois and Across the U.S.
Anesthesia is administered during most surgeries to put the patient in an unconscious or semi-conscious state. Even minor mistakes in dosage during administration can be dangerous, however. For this reason, it is critical for the anesthesiologist to closely monitor the dosage and notify the doctor immediately if there are problems. Anesthesia mistakes such as administering an improper dosage and/or waiting too long to take corrective action can lead to serious injuries and even death. If you or a loved one has suffered injury due to an anesthesia error, it is important to speak with an experienced medical malpractice attorney so you understand your rights and options.
At Winters Salzetta O'Brien & Richardson, LLC, we have nearly two decades of experience representing victims of anesthesia errors in Chicago, throughout Illinois, and nationwide. Our award-winning attorneys have a strong track record of success with such cases, and we have secured millions of dollars in compensation for our personal injury clients. We work collaboratively on each case, putting our collective experience to work to guide your case toward a favorable resolution. We also work closely with our clients and stay in regular contact, so you are always kept up to date on the progress of your case.
What Causes Anesthesia Errors?
Anesthesia mistakes can occur before or during surgery. Some of the most common anesthesia errors include:
Failure to thoroughly investigate the medical history of the patient for potential complications.
Failure to properly inform the patient of the risks of certain pre-surgery activities (e.g., eating prior to surgery, eating the wrong foods, etc.).
Improper dosage such as administering too little anesthesia, which can cause the patient to be aware and traumatized during surgery, or administering too much anesthesia, which can lead to serious complications such as a brain injury or coma.
Failure to properly monitor the vital signs of the patient during surgery.
Improper intubation or errors made placing the tube into the trachea of the patient to assist with breathing.
Equipment malfunction, which is typically caused by defects in the equipment or one (or more) of the parts.
Anesthesia error cases are difficult to pursue, because they are often not known to the patient at the time of the surgery unless serious complications occur right away. Sometimes, it can take several weeks (or even months) to feel the effects of an anesthesia mistake. As soon as you become aware of a problem, it is important to speak with an experienced attorney as soon as possible to begin taking action. Otherwise, the longer you wait, the harder it becomes to uncover the evidence necessary to effectively pursue your case.
Contact Our Lawyers for a Free Consultation
If you or someone close to you has had surgery recently and you believe there may have been an error made in administering anesthesia, contact us today at 312-236-6324 for a free consultation. We will meet with you wherever is most convenient to discuss your case and the best path forward toward a positive outcome. From our offices in Chicago, we provide experienced counsel and representation for victims of anesthesia errors in Cook County, Kane County, McHenry County, DuPage County, Springfield, the Quad Cities, and communities throughout Illinois and across the country.