Chicago Premises Liability Attorneys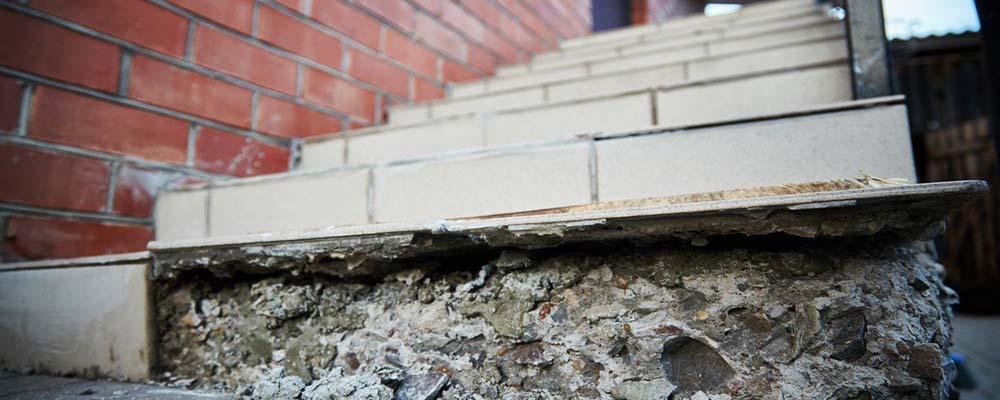 Skilled Representation for Victims of Slip and Fall Accidents in Northern Illinois
When you enter the property of another party, you do so with the expectation that reasonable measures have been taken to ensure your safety and security. Whether you are at work, out shopping, at a hotel, or a guest in the home of a private party, property owners have an obligation to keep their premises safe. If owners are aware of dangerous conditions on their property and take no actions to address these conditions, they are responsible if someone is injured. When this occurs, it is important to speak with an experienced personal injury attorney, so you understand your rights and options.
For nearly 20 years, Winters Salzetta O'Brien & Richardson, LLC has successfully represented victims of premises liability in Chicago, throughout Illinois, and nationwide. Our award-winning lawyers have in-depth knowledge of such cases and what it takes to ensure responsible parties are held fully accountable. Our partners are directly involved with all aspects of each case, putting our extensive experience to work to provide the skilled and personalized representation you deserve. We are also on the cutting edge of the latest technologies, allowing us to make more efficient use of our resources and effectively represent clients in all corners of the state and beyond.
We handle a broad range of premises liability cases, including but not limited to:
Slip, trip and fall accidents;
Negligent security;
Dog bites and other types of animal attacks;
Accidents caused by poor lighting;
Dangerous exposure to toxic or otherwise hazardous substances;
Porch and balcony collapses;
Stairway collapses;
Other types of structural collapses;
Elevator/Escalator malfunctions;
Drownings and other swimming pool accidents; and
Injuries caused by smoke or fire.
Duties of Property Owners
Under Illinois law, property owners and managers have a general obligation to exercise reasonable care in maintaining the safety of their property. Premises liability law is quite complicated, however, because there are different standards of care applied to owners and managers depending on the specific circumstances of the case. For example, property owners that are engaged in dangerous activities, as well as those who own and manage public places (such as hotels and shopping centers), are held to the highest standards of care, while private landowners who have invited guests or tenants are held to the "reasonable care" standard. Finally, if someone trespasses onto private property, the landowner is only obligated to avoid willful and wanton acts that may cause injury to the trespasser.
Contact a Chicago Slip and Fall Lawyer
At Winters Salzetta O'Brien & Richardson, LLC, we have secured millions of dollars in awards for victims of personal injury. Our attorneys have a strong track record of success with such cases, and we work hard to secure just compensation for each client we serve. We offer free consultations, extended evening and weekend hours, and we can travel to wherever is most convenient to discuss your case. We also handle all our cases on a contingency basis. To schedule your free consultation with one of our skilled Illinois premises liability lawyers, contact our office today at 312-236-6324.
From our offices in Chicago, we provide experienced representation for premises liability claims in Cook County, Will County, McHenry County, DuPage County, Springfield, the Quad Cities, and communities throughout Illinois and across the country.