Chicago Workplace Injuries Attorneys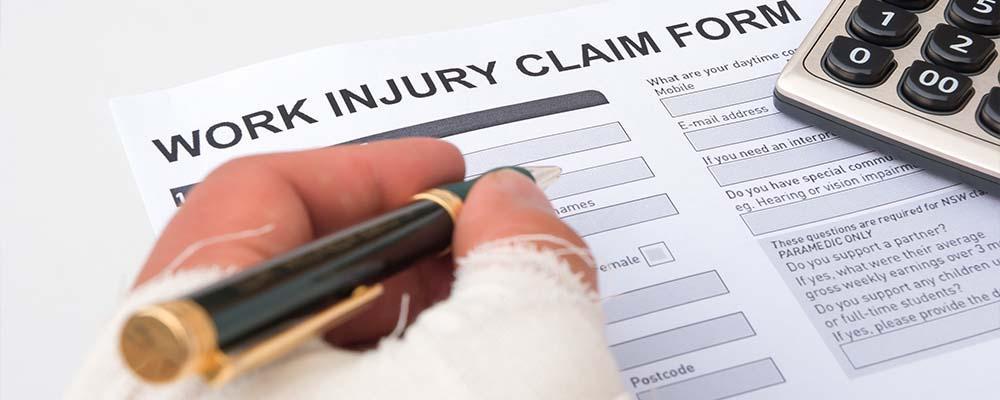 Skilled and Aggressive Workplace Accident Lawyers in Cook County
No matter what type of job you have, there is always the risk of an injury in the workplace. In some industries, however, the risks are greater, and they become exacerbated when employers do not properly follow safety standards. It is the responsibility of all employers to ensure a safe work environment, and when this does not happen and an accident or injury occurs, you deserve to be compensated. Compensation can come in the form of workers' compensation benefits or a third party liability claim. If you or a loved one has suffered from a workplace injury, it is important to speak with an experienced personal injury lawyer, so you understand your rights and options.
For nearly two decades, Winters Salzetta O'Brien & Richardson, LLC has provided skilled representation for clients who have suffered workplace injuries in Chicago, throughout Illinois, and across the country. Our award-winning attorneys have extensive experience helping victims of personal injuries, and we have secured millions of dollars in damages for our clients. We work collaboratively on each case, putting our experience to work to aggressively advocate for every dollar of compensation you deserve. We also communicate frequently with our clients to ensure they are always kept up-to-date on the progress of the case.
We handle workplace injury cases across a wide range of industries, including but not limited to:
Construction Site Accidents: Working outdoors, in tight areas and high places can be dangerous. Injuries suffered at construction sites could be the responsibility of your employer or a third party vendor, depending on the circumstances.
Equipment Injuries: Operating heavy equipment and machinery presents several hazards. Defective machinery, equipment malfunctions and operator error can cause workplace injuries.
Scaffolding and Ladder Accidents: When climbing into high places, you must be sure the ladders and scaffolds are safe for use. When they are not, accidents with injuries can occur.
Ironworker Accidents: Ironworkers have one of the most dangerous occupations in any industry. Ironworkers typically work in high places and are often at risk of falling and sustaining serious injuries.
Excavation Accidents: Most construction projects require some amount of excavation. Digging trenches can be dangerous, however, especially when striking an unexpected gas or electrical line is struck or when the trench collapses.
Industrial Accidents: Factories and plants can be dangerous places because of the repetitive work involved. When an industrial accident occurs, workers can be severely injured.
Collecting Damages for Workplace Injuries
Most employers in Illinois are required to carry workers' compensation insurance. When that is the case and there is a workplace injury, benefits must be claimed under the employer's workers' comp policy. This can be a complex process, however; especially when an employer is uncooperative and attempts to hinder the employee from collecting the benefits they are entitled to. There are other instances when an on the job injury is the result of the negligence of a third party. For example, if an employee is making a delivery with the company vehicle and is injured in a motor vehicle accident, he/she may be able to file a claim against the insurance policy of the at-fault driver.
Contact Chicago Workplace Injury Claim Lawyers
Workplace accidents are all too common in many industries. At Winters Salzetta O'Brien & Richardson, LLC, we fight hard to ensure you receive full compensation for your injuries. We also deliver highly personalized service; we offer free consultations, extended evening and weekend hours, and we can travel to wherever is most convenient to discuss your case. For a free consultation with one of our experienced Illinois workplace injury attorneys, contact our office today at 312-236-6324.
From our offices in Chicago, we provide experienced counsel and representation for victims of workplace accidents in Cook County, Kane County, McHenry County, DuPage County, Springfield, the Quad Cities, and communities throughout Illinois and across the country.