Chicago CTA and Metra Accidents Lawyers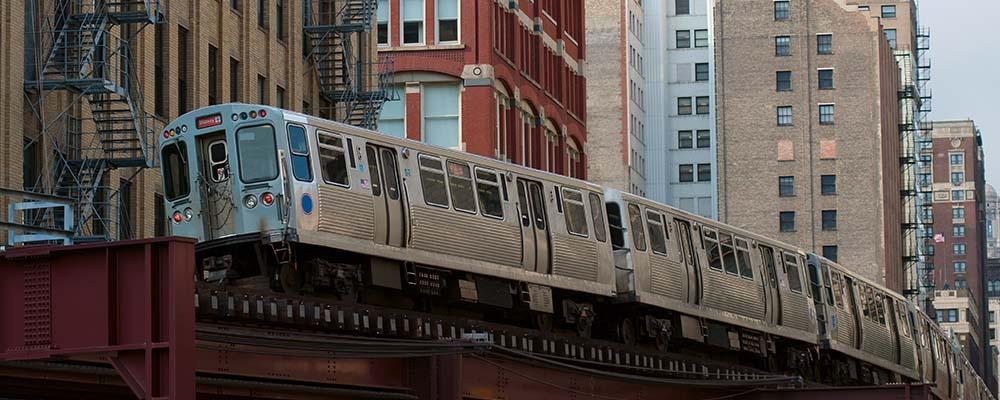 Experienced and Skilled CTA and Metra Accident Attorneys in Chicago
Each day, millions of individuals in the Chicago area rely on buses and trains to bring them to their destinations. When we use these forms of transportation, there is an expectation that all safety standards have been met and passengers are not in danger. While CTA and Metra accidents are less common than car accidents, when one occurs, the results can be deadly. If you or a loved one has been injured or killed in a Chicago train or bus accident, it is important to speak with an experienced motor vehicle accidents attorney, so you understand your rights and options.
For nearly 20 years, Winters Salzetta O'Brien & Richardson, LLC has delivered personalized guidance and representation for victims of CTA and Metra accidents in Chicago and throughout Cook County. Our award-winning attorneys have a strong track record of success going up against the high-priced attorneys for the agencies that oversee these transportation systems. We work collaboratively to thoroughly investigate each case, reconstruct the accident, and build the strongest possible case for our clients. We also communicate frequently with our clients, providing regular updates on your case so you are always kept informed.
The Impact of CTA and Metra Accidents
When there is a mishap on a bus or train, it can cause accidents, serious injuries, and fatalities to:
Passengers
Pedestrians
Bicyclists
Motorcyclists
Drivers and Passengers in Other Vehicles
Injuries can range from minor cuts and bruises to brain and spinal injuries to full paralysis. Damages may be available to help compensate for:
Current and Future Medical Expenses
Current and Future Lost Wages
Pain and Suffering
Loss of Enjoyment
Loss of Consortium
When a CTA or Metra Accident occurs, the attorneys for the agencies move quickly to minimize their liability for damages resulting from the accident. This is why it is important for injured parties (and their families) to act promptly and work with attorneys who have experience with the complexities of this area of the law. At Winters Salzetta O'Brien & Richardson, LLC, we are here to serve those who have been injured as a result of the negligence of another party. We offer free consultations, extended evening and weekend hours, and we can meet you wherever is most convenient to discuss your case. To schedule your free consultation with one of our seasoned personal injury attorneys, contact our office today at 312-236-6324.
From our offices in Chicago, we provide skilled counsel and representation for victims of CTA and Metra accidents in Cook County, Kane County, McHenry County, DuPage County, Lake County, the Quad Cities, and communities throughout Illinois and across the country.