Illinois Bus Accidents Attorneys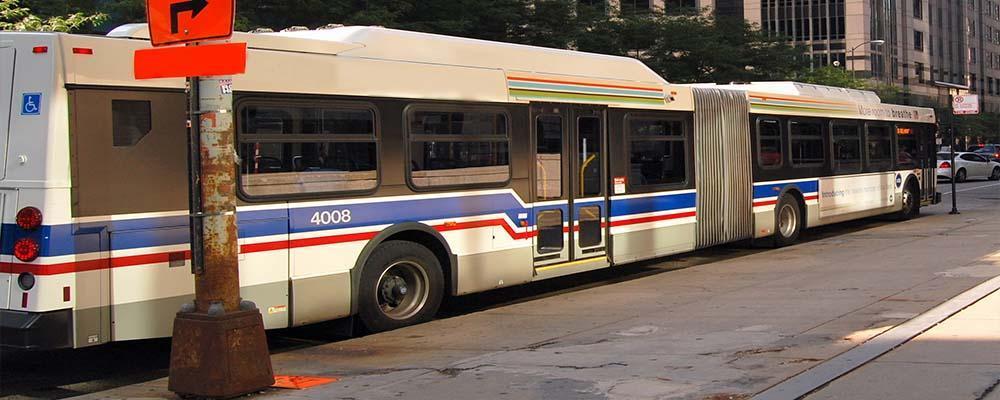 Experienced Compassionate Bus Accidents Lawyers in Chicago IL
Thousands of people ride the bus in Illinois each day, and when someone boards a bus, they do so with the expectation that the driver is trained and equipped to operate the vehicle in a safe manner. Unfortunately, this is not always the case. Bus accidents occur far more often than most people realize, and many result in serious injuries. If you or someone close to you has been injured or killed due to the negligence or carelessness of a bus operator, it is important to speak with an experienced attorney who can advise you of your rights and options.
For nearly 20 years, Winters Salzetta O'Brien & Richardson, LLC has represented clients injured in bus accidents in Illinois and throughout the country. Our award-winning lawyers have in-depth knowledge of such cases, and a strong track record of success securing full compensation for our clients. Our team works collaboratively, and we believe in putting the client first. We work closely with our clients and communicate regularly to ensure a smooth and seamless legal process. In addition, we take all motor vehicle accident and other personal injury cases on a contingency basis, so you only pay us if we win your case.
We have extensive experience with all types of bus accidents, including:
Common Causes of Bus Accidents
Some bus-related accidents occur because of external factors such as poor weather; e.g. fog, snow, ice, etc. Many others happen due to circumstances that could have been prevented. These include:
Speeding;
Faulty engine parts;
Maintenance/mechanical failure;
Driving while under the influence of alcohol or drugs (DUI);
Distracted driving (texting, dialing, eating, or otherwise not paying attention);
Failure to follow traffic laws (turning without signaling, failure to yield right of way, etc.); and
Unqualified/poorly trained drivers.
When an accident occurs, there are often multiple factors, making it difficult to determine the exact cause and who is at fault. For this reason, it is important to act early and gather all relevant information to build a rock-solid case based on the facts. If you or a loved one has been injured in a bus accident, contact our office today at 312-236-6324 for a free consultation.
From our offices in Chicago, we provide skilled counsel and representation for victims of bus accidents in Cook County, Kane County, McHenry County, DuPage County, Springfield, the Quad Cities, and communities throughout Illinois and across the country.