Reproductive Law (Infertility Injuries, Embryo Mistransportation or Loss)
Chicago Reproductive Law Attorneys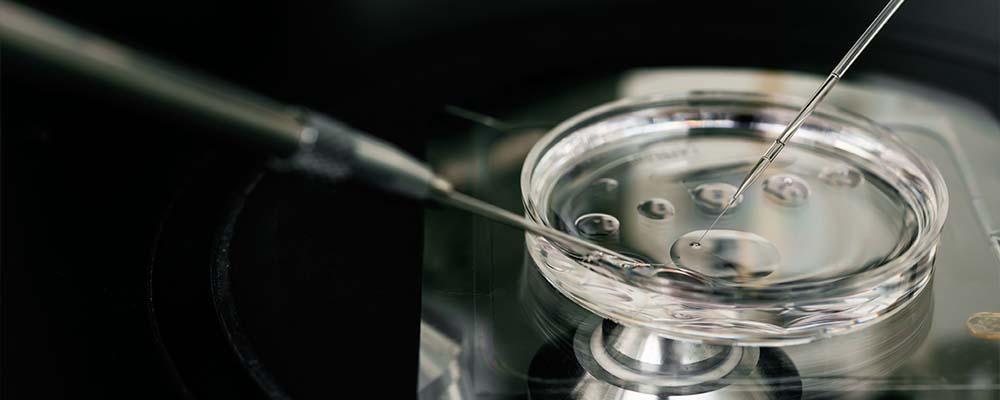 Pursuing Justice for Victims of Reproductive Injuries in Illinois and Throughout the Country
Advances in the area of reproductive technology have been a major benefit to many couples. In particular, an increasing number of individuals are waiting longer to get married, and many women wait until they are well-established in their careers before having children. Many older women have been able to have children with the help of procedures such as in-vitro fertilization (IVF). Although reproductive technology has been a boon for many, some have also suffered because of the mistakes of professionals involved in these procedures. If you or a loved one has suffered from a reproductive injury, it is important to speak with an experienced reproductive law attorney so you understand your rights and options.
For nearly two decades, Winters Salzetta O'Brien & Richardson, LLC has provided skilled representation for clients who have suffered because of the negligence of doctors and other medical professionals. Our award-winning lawyers have established a strong track record of success pursuing damages in medical malpractice cases throughout Illinois and across the nation. Reproductive law is a relatively new and evolving legal field. We stay continually on top of all the latest developments in this area of the law and what legal avenues are available to obtain just compensation for victims of reproductive injuries.
At Winters Salzetta O'Brien & Richardson, LLC, we understand the emotional toll an infertility injury can have on you and your family, and we work hard to make the legal process as smooth and seamless as possible. We offer free consultations, extended evening and weekend hours, and we can visit with you wherever is most convenient to discuss your case. Our attorneys work collaboratively on each case, bringing our unique backgrounds and experiences to bear and develop innovative and practical solutions for our clients. We also stay in close contact with each client, so you are always kept informed on the progress of your case.
Medical Negligence in Reproductive Law
Malpractice in fertility cases can take many forms. Some of the most common include:
Infertility Injuries: Negligence on the part of medical professionals during pregnancy has been known to not only cause infant injuries and death, but in some cases, render the mother infertile and unable to have more children. There are other instances in which routine IVF procedures go awry, causing serious injuries (and in some cases wrongful death) to the mother.
Embryo Mistransportation: In-vitro fertilization mistakes such as implanting the wrong sperm or eggs can lead to severe consequences; such as unknowingly carrying another couple's child, having a child with a party you did not consent to, and having a child with a birth defect or disorder that should never have occurred.
Embryo Destruction/Loss: Medical negligence has sometimes been responsible for embryos being misplaced or mistakenly destroyed.
Side Effects of Fertility Drugs: There are several fertility drugs that have played a significant role in helping women become pregnant. Medical professionals must ensure, however, that their patients are properly screened before prescribing any drugs. Otherwise, disastrous side effects may ensue.
Breakthroughs and advances in reproductive technologies are helping many women fulfill their dreams of becoming mothers. There are others, however, who have suffered injury because of the negligence of health care professionals they trusted to properly administer their procedures. When this occurs, it is important to hold the responsible parties fully accountable.
Contact a Compassionate Reproductive Law Attorney
If you or someone close to you has suffered from an infertility injury, contact our office today at 312-236-6324 for a free consultation with one of our experienced Illinois reproductive law attorneys. From our offices in Chicago, we provide experienced counsel and representation for victims of reproductive injuries in Cook County, Kane County, McHenry County, DuPage County, Springfield, the Quad Cities, and communities throughout Illinois and across the country.