Chicago Uber Accident Lawyers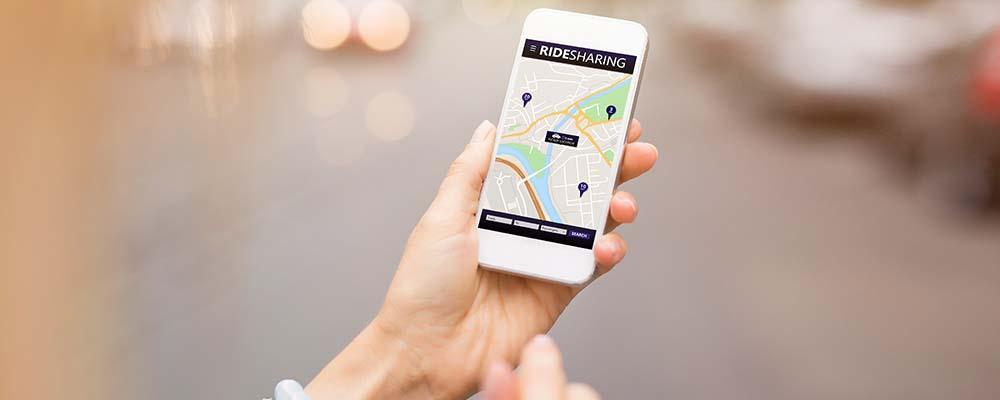 Skilled Representation for Victims of Uber Rideshare Accidents in Illinois
Rideshare services such as Uber and Lyft are growing exponentially. Uber alone facilitates more than 2 million trips per month in the Chicago area. Rideshare services are similar to taxi cabs, but there are some important differences. For one thing, you cannot flag down an Uber or Lyft driver; you must order the service through an app on your smartphone or tablet. The growing popularity of rideshare apps has led to several being involved in accidents with serious injuries. If you or someone close to you has been involved in a Lyft or Uber accident, it is important to speak with an experienced motor vehicle accidents attorney to discuss your rights and options.
Since 1997, Winters Salzetta O'Brien & Richardson, LLC has successfully represented countless victims of personal injury in Chicago, throughout Illinois, and nationwide. Our award-winning lawyers have secured millions of dollars in damages for our clients, and we have a strong track record of success with even the most complex cases and against opponents with deep pockets. We stay on top of all the latest trends and developments in the technological world, allowing us to provide more effective and efficient representation to our clients. We also closely track trends such as the rise in rideshare services, its legal ramifications, and what it takes to secure full compensation for victims injured in Lyft or Uber accidents.
Who is Liable in an Uber Accident?
One of the many concerns lawmakers have with rideshare services such as Lyft and Uber is the fact that the industry is not yet regulated as heavily as the taxicab industry. For example, there are very few barriers to becoming an Uber driver; all you need is a driver's license, insurance, a reliable car, and a smartphone to download their app. Beyond that, there is very little vetting of the driver, and many drivers do not have experience transporting passengers. This lack of vetting increases the risk for Uber passengers, other drivers, bicyclists, and pedestrians whom they share the road with.
When an Uber driver is involved in an accident, their personal insurance policy is typically primary, while Uber's insurance is secondary. In many instances, however, Uber attempts to deny any liability at all, such as when a driver is "on call" but not carrying a passenger at the time of the accident. Because this is a relatively new legal area, laws and regulations have not totally caught up to the realities on the ground. This makes it more challenging to pursue compensation in such cases.
Contact a Skilled Personal Injury Lawyer
At Winters Salzetta O'Brien & Richardson, LLC, we closely monitor the latest legal trends, case law, and precedent to determine the best course of action to securing positive outcomes for our clients. In addition, we deliver highly personalized service; our clients always work directly with our attorneys, so you receive experienced representation regardless of the size and scope of your case. We offer free consultations, extended evening and weekend hours, and we take all our personal injury cases on a contingency basis, so you only pay attorney fees if we win your case.
To schedule your free consultation with one of our skilled Uber accidents lawyers, contact our office today at 312-236-6324. From our offices in Chicago, we provide experienced counsel and representation for victims of Uber rideshare accidents in communities throughout Illinois and across the country.