Illinois Failure to Diagnose Attorneys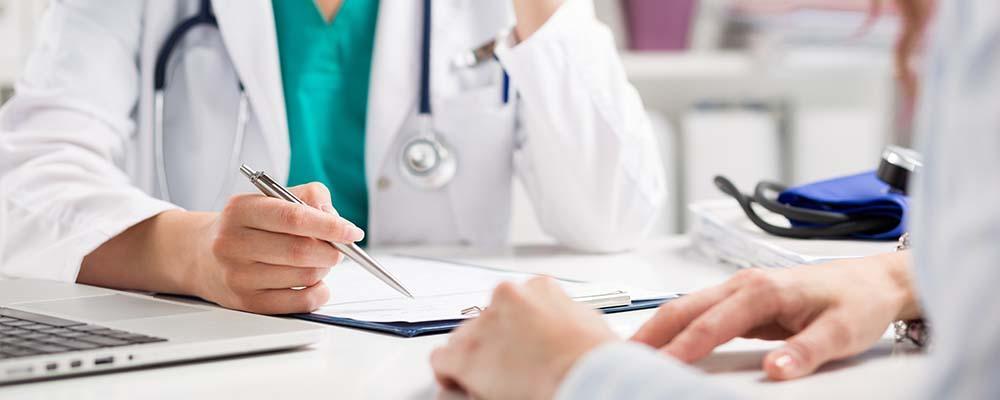 Aggressive Representation for Victims of Diagnostic Errors in Chicago and Throughout the Country
Errors in diagnosis by a health care provider can lead to devastating effects. For example, if there is a failure to diagnose, or a delay in diagnosing a serious condition, the patient may be past the point of being able to recover. Worse yet, an incorrect diagnosis could result in the patient receiving the wrong treatment, which can lead to further complications. If you or someone close to you has been the victim of a diagnostic error by a medical provider, it is important to speak with an experienced medical malpractice attorney so you know your rights and options.
Since 1997, Winters Salzetta O'Brien & Richardson, LLC has represented numerous victims of diagnostic errors in Chicago, throughout Illinois, and nationwide. Our award-winning lawyers have secured millions of dollars in damages for our personal injury clients, and we have a strong track record of success going up against the high-priced attorneys for the major hospitals and other medical facilities. When there is a failure to diagnose that has caused serious injury or death, we go to work immediately to thoroughly investigate the case and gather all the important facts. This puts our clients in the best possible position to secure a favorable outcome in their case.
Why is Failure to Diagnose such a Common Error?
Failing to properly diagnose a serious medical condition happens far more often than most people realize. There are several reasons why this occurs, some of the most common include:
Failure to Screen Patients on a Regular Basis: There are certain patients that need to be screened more frequently to properly monitor the progress in treating a certain condition, or to make sure a certain condition has not materialized. For example, some patients are at a higher risk of certain forms of cancer and should be screened more often to ensure any onset of cancer is caught and treated early on.
Failure to Order the Right Tests: Medical professionals are under constant pressure to save time and money while treating as many patients as possible. Unfortunately, this can lead to a misdiagnosis or failure to diagnose because they did not order the extensive tests that would have confirmed the right condition.
Misinterpreting Test Results: Sometimes, professionals overlook indications of a serious condition from a test result again because of pressure to move on to the next patient.
Failure to diagnose can lead to all kinds of disastrous consequences. Unfortunately, a diagnostic error can be difficult to prove; for this reason, the attorney you work with must have in-depth knowledge of such cases and what hospitals and medical professionals typically do to try and cover their mistakes.
Contact Our Chicago Medical Malpractice Attorneys
At Winters Salzetta O'Brien & Richardson, LLC, we have built strong relationships with investigators, doctors and other professionals over the years. We leverage these relationships to put together the strongest possible case for our clients, so we can hold the responsible parties fully accountable for their actions. For a free consultation with one of our experienced Illinois medical malpractice attorneys, contact our office today at 312-236-6324.
From our offices in Chicago, we provide experienced counsel and representation for victims of failure to diagnose in Cook County, Kane County, McHenry County, DuPage County, Springfield, the Quad Cities, and communities throughout Illinois and across the country.