Chicago Nursing Home Law Attorneys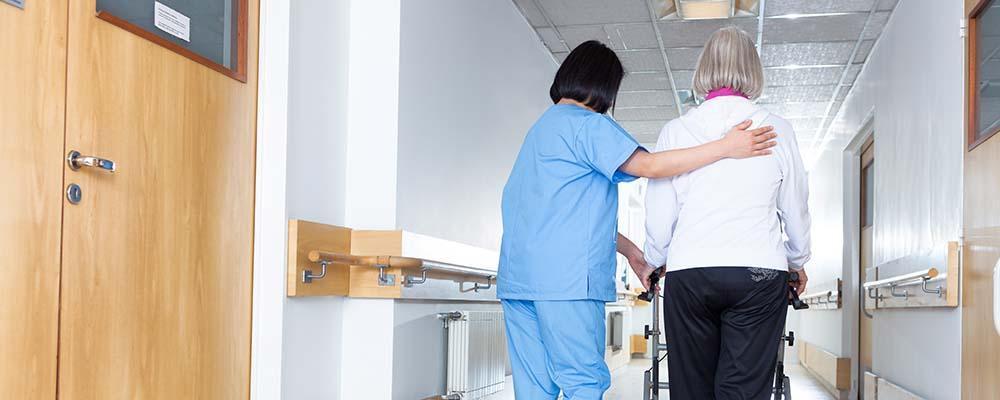 Pursuing Justice for Victims of Nursing Home Abuse and Neglect in Illinois and Across the U.S.
Thousands of Americans turn 65 each day, and with Baby Boomers now entering full retirement, an increasing number of elderly are being cared for in nursing homes and assisted living centers. Many of these facilities are short on resources, however, making it difficult to provide the level of care patients deserve. If you have aging loved ones in a nursing home, you have the right to expect that they are receiving proper care. If you suspect neglect or abuse, it is important to speak with an experienced nursing home law attorney as soon as possible so this situation can be quickly rectified and your family receives just compensation.
For nearly two decades, Winters Salzetta O'Brien & Richardson, LLC has successfully represented victims of nursing home neglect and abuse in Chicago, around Illinois, and throughout the country. Our award-winning attorneys have in-depth knowledge of the complexities of nursing home law (both state and federal) and what it takes to prove negligence on the part of an elder care facility. Our partners work collaboratively and are directly involved with all aspects of each case. We also utilize the latest technologies to efficiently and effectively handle personal injury cases in all parts of the state and beyond.
Common Red Flags of Nursing Home Abuse or Neglect
All too often, family members are unaware that their aging loved ones are suffering at the hands of nursing facilities they have put their trust in. Many times, they do not want to believe that abuse or neglect could happen where their loved ones live, so they do not look for the signs. To make matters worse, many of the elderly are afraid to report abuse for fear of retribution.
Unfortunately, nursing home abuse and neglect can occur anywhere, and it is important to look out for red flags. Some of the most common include:
Pressure/bed sores;
Unexplained bruises or fractures;
Rapid weight gain or loss;
Malnutrition or dehydration;
Sudden shifts in emotional states/emotional withdrawal;
Sudden depression or lack of interest in activities they once enjoyed;
Staff that is evasive and/or provides unsatisfactory explanations for the condition of your loved one.
Proving negligence in nursing home abuse cases can be difficult. The facility staff often tries to conceal records or shift blame to the victim to escape liability. At Winters Salzetta O'Brien & Richardson, LLC, we work closely with investigators and other professionals to thoroughly investigate each case and uncover any evidence that shows abuse or neglect.
If you have an elderly loved one in a nursing facility and suspect they are being mistreated, contact our office today at 312-236-6324 for a free consultation with one of our skilled Illinois nursing home law attorneys. From our offices in Chicago, we provide experienced counsel and representation for victims of nursing home abuse and neglect in communities throughout Illinois and across the country.