Scaffolding and Ladder Accidents
Chicago Scaffolding and Ladder Accident Attorneys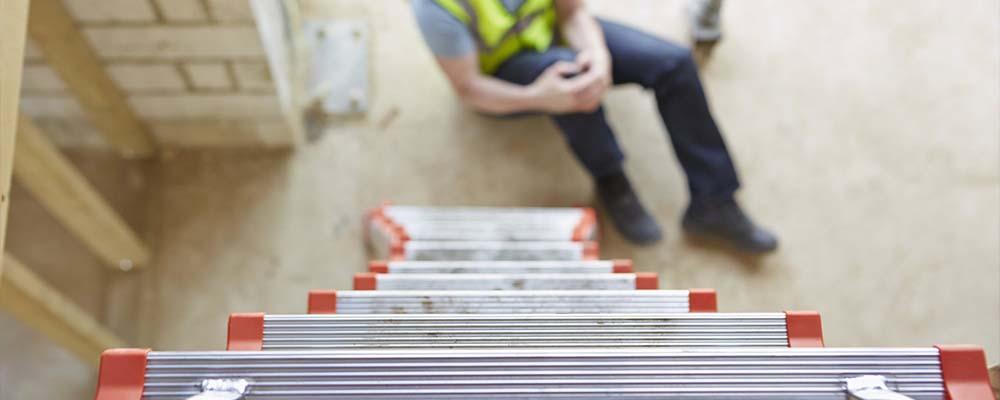 Lawyers Representing Victims of Serious Construction Accidents in Illinois
Millions of construction workers in the United States work regularly on scaffolds and ladders. In Chicago alone, there are hundreds of construction sites and thousands of workers that are asked to climb to dangerous heights on a daily basis. It is the responsibility of the employer to ensure a safe work environment. Unfortunately, far too many scaffolding and ladder accidents occur each year, causing many construction workers to suffer serious injuries and fatalities. When this occurs, it is important to speak with an experienced construction site accidents attorney, so you understand your rights and options.
Since 1997, Winters Salzetta O'Brien & Richardson, LLC has established a strong track record of success representing clients injured in scaffolding and ladder accidents in Chicago, throughout Illinois, and nationwide. Our award-winning lawyers have in-depth knowledge of the complexities of workplace injury cases, and what it takes to secure full compensation for our clients. We work collaboratively on each case, and our attorneys work directly with our clients, so you always receive the skilled representation you deserve. We also handle all personal injury cases on a contingency basis, so you never pay attorney fees unless we win your case.
Common Causes of Scaffolding and Ladder Accidents
Injuries from scaffolds and ladders can range from minor cuts and bruises to back injuries, brain injuries, paralysis, and in extreme cases wrongful death. Some of the common reasons such injuries occur include:
Wet and slippery surfaces due to poor weather or carelessness;
A poorly designed or assembled ladder or scaffold platform that collapses;
An object falling and striking one of the workers;
Electrocution due to the ladder or scaffold coming in contact with a power line.
Compensation in Scaffolding and Ladder Accident Cases
Before pursuing compensation, an investigation must be conducted to determine the cause of the accident. If the employer (or employee) is at fault, benefits must be pursued through the workers' compensation policy of the employer. If another party (such as a subcontractor working next to the injured worker) is at fault, it may be possible to file a personal injury claim against the third party (or their insurer). If the accident is the result of a product defect, it could become a products liability and safety case.
Scaffolding and ladder accidents are all too common at construction sites. At Winters Salzetta O'Brien & Richardson, LLC, we put our extensive experience to work to aggressively pursue full compensation for our injured clients. We are also committed to delivering personalized service; we offer free consultations, extended evening and weekend hours, and we are willing to travel to your home, hospital, or wherever is most convenient to discuss your case. For a free consultation with one of our seasoned Illinois construction site accident attorneys, contact our office today at 312-236-6324.
From our offices in Chicago, we provide experienced counsel and representation for victims of scaffolding and ladder accidents in Cook County, Kane County, McHenry County, DuPage County, Springfield, the Quad Cities, and communities throughout Illinois and across the country.