Chicago IL Taxi Accident Lawyers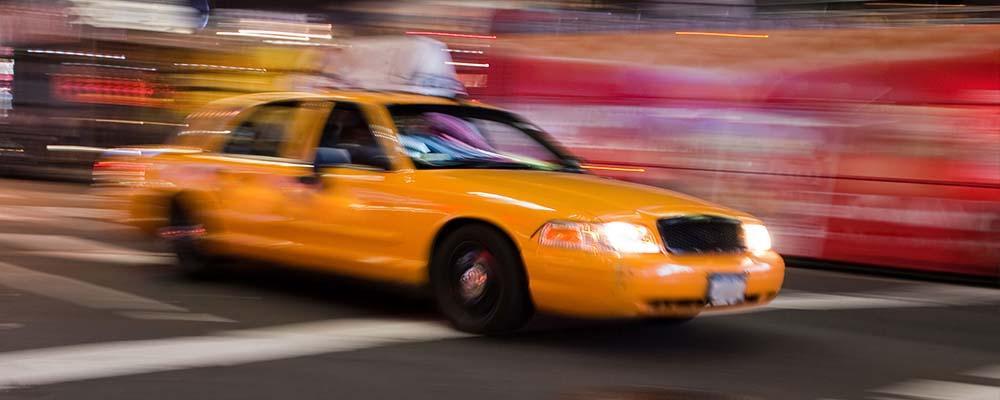 Skilled and Compassionate Taxi Cab Accident Attorneys in Illinois
As a major tourist attraction and financial center, Chicago has thousands of taxi cabs on the road each day. When a passenger enters a taxi, they have the expectation and the right to receive a safe ride to their destination. Unfortunately, far too many cab drivers are overly aggressive and ignore the rules of the road. This puts their passengers and those they share the roads with at a much higher risk of injury. If you or someone you know has been injured in a taxi accident, it is important to speak with an experienced motor vehicle accident attorney, so you understand your rights and options.
Since 1997, Winters Salzetta O'Brien & Richardson, LLC has successfully represented victims of taxi accidents in the Chicago area, throughout Illinois and nationwide. Our award-winning lawyers have secured millions of dollars in damages for those who have suffered all types of personal injury. We are aggressive advocates on behalf of our clients, and we deliver the personalized representation you deserve. We respond quickly to client inquiries whenever you have questions or concerns, and we provide regular updates on the progress of your case, so you are always kept in the loop.
Who is Responsible for Taxicab Accidents?
Responsibility for a taxi accident can be placed on the driver, the cab company, mechanic, auto parts manufacturer, or a combination of parties. While this means there are potentially several parties from which to draw from, it can also make it harder to collect.
Often, cab companies will try to place the blame entirely on the driver, who has his/her own insurer that is separate from the company. Another complicating factor is that many cab drivers are independent owner/operators, making them separate entities from the company they represent. Even if this is the case, cab companies may still share liability if they put undue pressure on the driver to complete his/her route.
Contact a Chicago Cab Accident Lawyer
The complexities involved with taxicab accident cases requires the skill of an attorney that is not afraid to go up against the high-priced lawyers for the cab companies and their insurers. At Winters Salzetta O'Brien & Richardson, LLC, we put our extensive experience to work to hold all responsible parties fully accountable.
If you or someone close to you has been injured in a taxi accident, contact our office today at 312-236-6324 for a free consultation. We offer extended evening and weekend hours, and we can travel to meet you in whatever location is most convenient. In addition, we take all our personal injury cases on a contingency basis, so you pay no attorney fees unless we win your case. From our offices in Chicago, we provide skilled counsel and representation for victims of taxi accidents in communities throughout Illinois and across the country.