Attorney Bart J. Galvin Named Partner at Winters Salzetta O'Brien & Richardson, LLC
Chicago - August 6, 2019
Winters Salzetta O'Brien & Richardson LLC is pleased to announce Bart J. Galvin, III as its newest partner. As a partner, Mr. Galvin will work to further the firm's goal of providing personalized representation for clients in personal injury cases.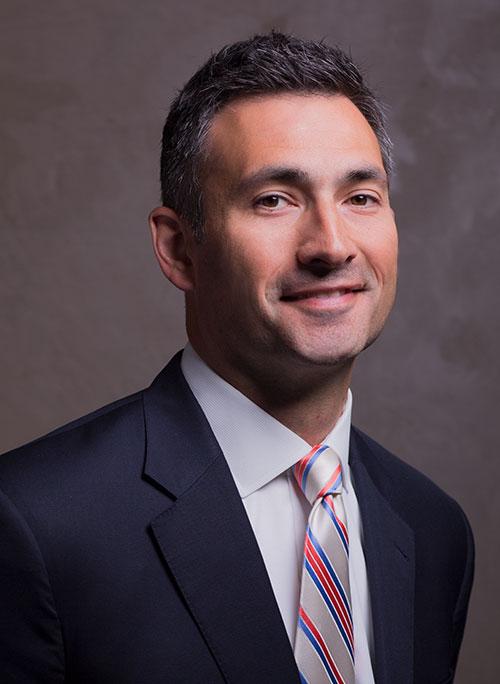 Attorney Galvin has spent his entire career at Winters Salzetta O'Brien & Richardson, LLC since receiving his Juris Doctorate from Loyola University Chicago in 2005. He has successfully represented numerous clients in both federal and state courts, and with his detail-oriented approach, he has obtained millions of dollars in verdicts and settlements. He is proficient in litigating a wide variety of injury cases, including car and truck accidents, premises liability, dog bites, defective and dangerous products, workplace injuries, and medical malpractice.
"I am honored to become a partner at the firm where I've dedicated my career to helping those who have been injured by others' negligence," said Mr. Galvin. "I plan to continue to provide hands-on service to our clients while ensuring that our attorneys make use of the latest technology and resources, which will allow us to effectively represent victims and recover compensation from those who were responsible for their injuries."
The attorneys of Winters Salzetta O'Brien & Richardson, LLC believe in going the extra mile for their clients and taking a personal, collaborative approach to personal injury cases. By maintaining close, continuing contact with clients, they strive to make the legal process as smooth and efficient as possible, ensuring that victims understand the status of their case and their available options at all times. They also work to perform thorough research and investigation into the circumstances surrounding an injury, and they diligently pursue all avenues of compensation through negotiation and litigation. As a result, they have been recognized by their peers for their exceptional work and have received awards from a wide variety of organizations, including the American Board of Trial Advocates, the Society of Trial Lawyers, and the American Association for Justice.
About Winters Salzetta O'Brien & Richardson, LLC
The Chicago law firm of Winters Salzetta O'Brien & Richardson, LLC provides skilled legal counsel and representation in personal injury cases. We represent clients in the greater Chicago area, throughout the state of Illinois, and across the United States. To schedule a free consultation, call our office at 312-236-6324 or contact us online.