$29 Million Verdict Awarded in Baby Powder Product Liability Lawsuit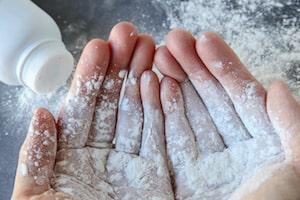 Recently, reports that Johnson & Johnson baby powder may contain asbestos have alarmed people throughout the United States. This product has been a staple of many families for decades, and the potential dangers that it may pose has led many to worry about their safety. In March of 2019, a woman in California won a major victory against the company when a jury awarded her $29 million because she contracted mesothelioma that she claimed was caused by her use of J&J's products.
Johnson & Johnson is currently facing around 13,000 lawsuits involving injuries allegedly caused by their baby powder. In another recent case, 22 women in Missouri were awarded $4.69 billion from J&J because they contracted ovarian cancer. Those who have experienced injuries or illnesses that may have been caused by asbestos in baby powder should be sure to understand their options for pursuing compensation through a product liability lawsuit.
Asbestos and Mesothelioma
Baby powder is composed of talc, and depending on where this talc is mined, it may potentially contain asbestos fibers. When baby powder is applied, any asbestos in the product is likely to become airborne, and it may be inhaled. The inhalation of asbestos can lead to mesothelioma, a form of cancer that attacks the chest cavity.
Mesothelioma affects the lining of the chest cavity, and it can impair the ability of the body to absorb fluid. The buildup of fluid in the lungs can cause congestive heart failure, and it can lead to tumorous growths along the diaphragm and throughout the chest. Since the entire chest cavity is affected, surgery is often not an effective treatment, and tumors are likely to continue to develop.
Due to the dangers that asbestos causes for consumers, Johnson & Johnson is currently being investigated by the Justice Department and the SEC regarding their knowledge of asbestos contamination in their products. Those who have been harmed by asbestos-tainted baby powder may be able to pursue a lawsuit by demonstrating that J&J knowingly endangered the public and failed to provide the proper warnings about the conditions that could result from using their products.
Contact a Chicago Product Liability Lawyer
At Winters Salzetta O'Brien & Richardson, LLC, we are highly experienced in personal injury cases involving defective products. We have helped clients obtain multiple verdicts and settlements in product liability cases, including a $1 million settlement for a man who was injured by a defective bicycle seat.
If you have contracted mesothelioma or another medical condition related to the use of baby powder, contact our Cook County personal injury attorneys today by calling 312-236-6325 and scheduling a free consultation.
Sources:
https://www.survivornet.com/articles/california-woman-awarded-29-million-in-case-against-johnson-johnson-the-link-between-talc-based-cosmetic-products-and-mesothelioma/
https://www.nytimes.com/2019/02/21/business/johnson-johnson-baby-powder-talc.html
http://fortune.com/2019/03/15/cancer-asbestos-johnson-jnj-baby-talcum-powder-trial/