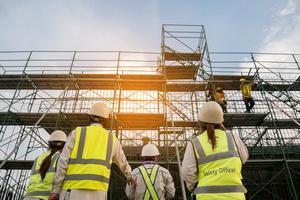 When working on a construction site, ladders and scaffolding are an unavoidable presence. While they allow construction workers, painters, roofers, and countless other workers to perform their jobs, they can also present a danger if not erected or maintained properly. Thousands of injuries every year are caused by falls, collapses, or other related accidents.
Common Causes of Scaffolding or Ladder Injuries
Workers who regularly use ladders or scaffolding know the risks they take when using them as part of their job. However, there are some circumstances beyond their control that can cause injuries and even death. Here are some of the most common causes of scaffold or ladder accidents:
Wet or slippery walkways causing slips and falls

...