Everything You Need to Know About Bicycle Accidents in Chicago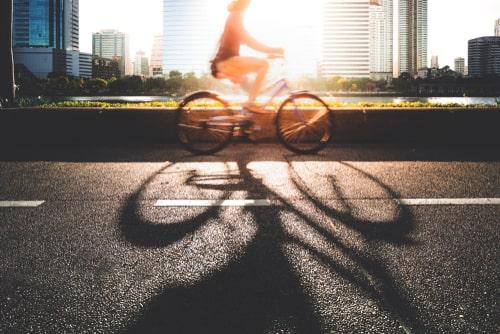 Bicycle accidents are a common occurrence in busy cities like Chicago and can result in significant injuries. The cause of bicycle accidents is multifaceted. If you have been involved in a bike accident, consider calling a personal injury attorney. That way, the circumstances of your accident can be examined, and compensation can be pursued.
Causes of Bicycle Accidents
One of the more common causes of bicycle accidents, especially in Chicago, is distracted drivers. Distracted drivers pose a significant risk to bicyclist and other vulnerable road users. Often, drivers are distracted by their mobile phones, other passengers, music, or other activities. When distracted drivers lose the ability to drive safely, catastrophic accidents become much more likely.
Another significant cause of bicycle accidents is driver error. This happens when a driver does not adequately assess the distance of a cyclist from their vehicle or when they overtake the bicyclist at high speed. This can result in a collision or even the biker being run over. It is not uncommon for bicyclists to be killed in such instances, which is why all motor vehicle operators must exercise precaution when sharing the road with bicyclists.
Finally, road construction or poor road conditions can make the condition ripe for bike accidents. Potholes are a common culprit of such accidents, either by a bicyclist riding over one and losing control of their bike or car operators swerving to avoid a pothole and subsequently striking a bicyclist with their car.
Common Injuries for Bicyclists
Of course, bicyclists do not stand much of a chance when up against a vehicle because of their overall lack of protection. Injuries like broken bones, spinal cord injuries, traumatic brain injuries (TBI), dislocations, lacerations, and internal bleeding are common when a car strikes a bicyclist. Injuries sustained during a bicycle accident may require extensive surgical interventions and lengthy rehabilitation.
What Legal Options Are Available for Injured Bicyclists?
If you have been injured in a bicyclist accident, it is important to take swift action to ensure your rights are protected. An experienced personal injury attorney can assist, guide, and support you through the process of pursuing compensation. For example, medical costs can be significant for a biker injured in an accident. Your attorney can work with you to ensure you pursue the maximum compensation available and get your life back on track.
Contact a Chicago, Illinois Personal Injury Lawyer
For a well-respected law firm, contact the experienced Chicago, IL personal injury attorneys with Winters Salzetta O'Brien & Richardson, LLC. Call 312-236-6324 for a free consultation.
Source:
https://www.urmc.rochester.edu/orthopaedics/sports-medicine/cycling-injuries.shtml