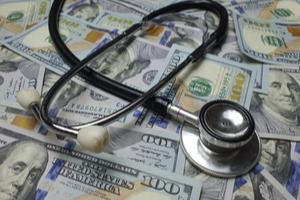 The loss of a loved one in an accident is always painfully difficult for surviving family members. Beyond the emotional grieving, it can be difficult to move forward when financial issues are impacting everyday life. The loss of income, hospital bills, funeral costs, and other expenses all contribute to the need for financial compensation. While more difficult to adequately quantify, compensation for the emotional impact of the loss can also be sought. Working with an experienced wrongful death attorney can help you recover the compensation that you deserve.
Potential Types of Wrongful Death Compensation
While wrongful death cases can be complicated, our law firm will learn the details of your case and pursue all potential damages. In wrongful death cases, you may be able to seek compensation for a wide range of losses. The first general category covers damages directly caused by the accident, including:
Medical expenses – This can include emergency medical bills, hospital bills, and other medical expenses incurred after the accident but before the deceased's death.

...