What Types of Compensation Can a Family Seek After a Wrongful Death Accident?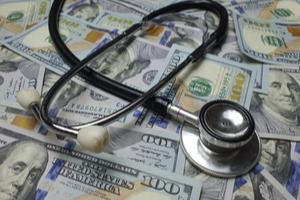 The loss of a loved one in an accident is always painfully difficult for surviving family members. Beyond the emotional grieving, it can be difficult to move forward when financial issues are impacting everyday life. The loss of income, hospital bills, funeral costs, and other expenses all contribute to the need for financial compensation. While more difficult to adequately quantify, compensation for the emotional impact of the loss can also be sought. Working with an experienced wrongful death attorney can help you recover the compensation that you deserve.
Potential Types of Wrongful Death Compensation
While wrongful death cases can be complicated, our law firm will learn the details of your case and pursue all potential damages. In wrongful death cases, you may be able to seek compensation for a wide range of losses. The first general category covers damages directly caused by the accident, including:
Medical expenses – This can include emergency medical bills, hospital bills, and other medical expenses incurred after the accident but before the deceased's death.

Pain and suffering of the deceased before their death

Lost wages - If the deceased missed work due to their injuries before their death

Funeral and burial expenses
The second category of compensation is largely for the losses suffered by the surviving family, including:
Future earnings and benefits that the deceased would have earned

Loss of companionship

Loss of parental care if the deceased had children under 18

Grief, sorrow, and mental suffering
If the death was caused by an intentional act, punitive damages can also be sought against the liable party. Compensation in wrongful death cases can be paid to the deceased person's surviving spouse, their next of kin, or the parents if the deceased is a minor. Wrongful death cases must be brought within two years of a person's death unless the death was caused by a criminal act. The case must then be brought within one year of the end of criminal proceedings or within five years of the death.
Contact a Chicago Wrongful Death Attorney
If you have lost a loved one in an accident, the Chicago wrongful death lawyers at Winters Salzetta O'Brien & Richardson, LLC are ready to work for your family. While no amount of compensation can bring back a loved one, we will strive to relieve some of the stress of this emotionally and financially draining time through a wrongful death case. To schedule a free consultation, call our office at 312-236-6324.
Source:
https://www.ilga.gov/legislation/ilcs/ilcs3.asp?ActID=2059&ChapterID=57