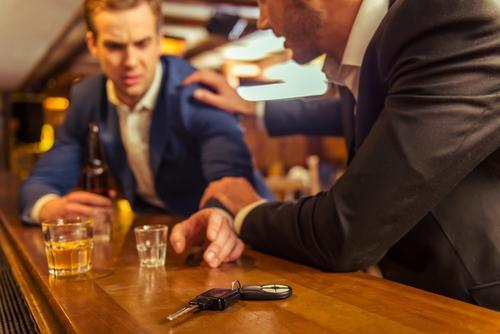 The holiday season can be a wonderful time to enjoy parties and gatherings with friends and family, and the festive atmosphere of joy and cheer is often enhanced by the consumption of alcohol. Unfortunately, some people do not act responsibly during this season, and they may choose to violate the laws against driving under the influence. Drinking and driving can lead to dangerous or fatal car accidents, and victims in these cases may be left struggling to pick up the pieces after a tragedy.
The Dangers of Holiday Drunk Driving
Driving under the influence of alcohol is dangerous at any time of year, but it can be especially deadly during the holidays. During this time, there are often large numbers of vehicles on the roads because people are traveling to spend time with family or because they are taking shopping trips. This increased traffic, when combined with the trickier driving conditions that come with the colder winter weather, can result in very serious motor vehicle collisions.
The increased risk of drunk driving accidents during the holidays has been demonstrated in recent years. The National Highway Traffic Safety Administration (NHTSA) reported that in 2017, 885 people were killed in car accidents involving drunk drivers throughout the month of December. In addition, there were 267 fatalities in drunk driving accidents in the days surrounding Christmas and New Year's Day, and this fatality rate was higher than in any other holiday period in 2017.
...