Are Rideshare Accident Injuries Covered By Insurance?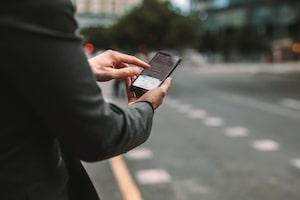 While people have traditionally used taxis for transportation around cities such as Chicago and its surrounding suburbs, many people now choose to use ridesharing apps such as Uber, Lyft, or Via. These services offer convenience and savings, but since they have only begun operating within the last few years, they are still lightly regulated, especially when compared to the strict laws and regulations surrounding taxis and other forms of public transportation. This means that those who are injured in an accident with a rideshare driver may have trouble determining what is covered by insurance and how to receive compensation.
Insurance Coverage for Rideshare Accidents
Determining liability for any accident can be difficult, but matters become even more complicated in collisions involving rideshare drivers. Accidents may be caused because of a Uber or Lyft driver's inexperience, because they were distracted when using the rideshare app, or because they were driving recklessly. Accidents may also be caused by other drivers or because of poor vehicle maintenance, and people injured may include passengers in the ridesharing vehicle or other drivers, passengers, or pedestrians. Untangling these factors to establish fault and determine who is covered by insurance is likely to be a complex undertaking.
In response to these issues, rideshare companies have provided insurance policies that cover those injured in accidents. Both Uber and Lyft provide $1 million in coverage per accident for anyone who has been injured, including rideshare passengers, those in other vehicles, and pedestrians. However, this coverage typically only applies if a Uber or Lyft driver is on their way to pick up a passenger or while they have a passenger in their car. Coverage limits are lower when a driver is waiting for a ride request, and they do not apply when a driver is driving their vehicle for personal use.
Accident victims may have trouble determining whether they are covered by rideshare companies' insurance policies, and in cases involving serious accidents in which multiple people are injured, the policy limits may result in their injuries not being fully covered. In these cases, it is essential to work with an attorney who fully understands the intricacies of rideshare insurance coverage and who can help recover compensation from negligent drivers or companies who were responsible for the injuries.
Contact a Chicago Rideshare Accident Lawyer
The attorneys of Winters Salzetta O'Brien & Richardson, LLC provide our clients with dedicated representation in personal injury cases, and we have the experience and resources needed to successfully pursue compensation. We have secured many verdicts and settlements for people injured in car accidents, including a $2 million recovery for the family of a woman who was killed after being rear-ended on the Kennedy Expressway.
If you have been injured in an accident with a driver for Uber, Lyft, Via, or another ridesharing service, our Cook County rideshare injury attorneys can work with you to ensure you receive the compensation you deserve. Contact our office today at 312-236-6324 to schedule a free consultation.
Sources:
https://www.uber.com/drive/insurance/
https://help.lyft.com/hc/en-us/articles/115013080548-Insurance-Policy
http://www.fox13news.com/news/local-news/lyft-passenger-injured-during-crash-says-driver-was-uninsured