The Importance of Gathering Evidence in Car Crash Cases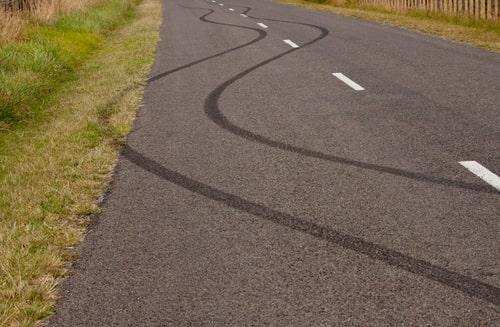 When it comes to car crash cases, gathering evidence is one of the most important steps. Evidence can be used to prove liability and help you recover compensation for damages. It is essential to collect evidence related to a car accident as soon as possible, including photographs, witness testimony, and official documents such as police reports.
Types of Evidence
The types of evidence that can be used in car accident cases include:
Evidence from the scene of the accident - This includes photographs, skid marks, debris, and any other physical evidence that can help prove what happened at the scene.

Witness testimony - Witnesses who saw or heard what happened during the incident can provide valuable information about how the accident occurred.

Driver's info - Information about the driver involved in the accident, such as their name, contact information, insurance details, etc., can be used to identify them and hold them accountable for their actions.

Documents - Documents such as medical bills and records, police reports, and insurance claims can all be used to support your case. You may also need to obtain statements from experts such as accident reconstruction specialists.
How Long Do You Have To File a Claim?
It is important to act quickly when filing a claim after a car crash. Illinois has two time limits for filing a lawsuit. If you've suffered an injury due to a car accident, do not wait too long—you only have two years from the date of the crash to file your personal injury claim, but five years to submit one for property damage.
What Happens If You Do not Have Enough Evidence?
Suppose there is not enough evidence available to prove that another driver was liable for an accident. In that case, it may be difficult for you to recover compensation for damages caused by that driver's negligence. That is why it is important to gather as much evidence as possible immediately following an accident so that you have all the necessary information to make your case. Working with an experienced personal injury attorney who knows how to gather and preserve evidence is essential.
Contact an Illinois Personal Injury Lawyer Today
If you have been involved in a car accident, it is important to contact an experienced Chicago car accident attorney as soon as possible. They can help you gather the necessary evidence and file your claim within the time limits set by Illinois law. Call Winters Salzetta O'Brien & Richardson, LLC at 312-236-6324 for more information about how we can help with your case.
Sources:
https://www.ilga.gov/legislation/ilcs/fulltext.asp?DocName=062500050K11-401
https://www.ilga.gov/legislation/ilcs/ilcs4.asp?DocName=062500050HCh%2E+11+Art%2E+IV&ActID=1815&ChapterID=49&SeqStart=118400000&SeqEnd=120100000