How a Personal Injury Claim Can Help You Hold a Drunk Driver Responsible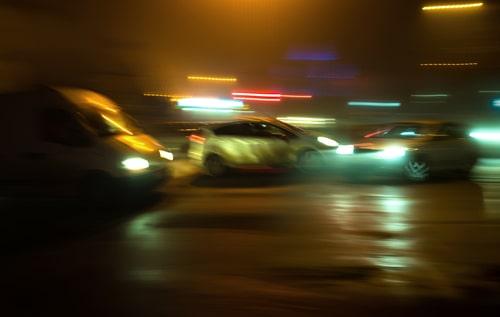 Alcohol affects cognition, perception, reaction time, and motor skills. When someone chooses to drink and drive, they are putting themselves and everyone else on the road in danger. If you or a loved one have been injured by a drunk driver, you may be wondering what legal options are available to you.
In many cases, filing a personal injury claim is the best way to hold a drunk driver responsible for a crash and recover financial compensation. The driver may face criminal charges for driving under the influence (DUI); however, criminal charges do not provide restitution for the victim's damages. A personal injury claim, on the other hand, may help an accident victim recover damages such as medical expenses, lost wages, and pain and suffering.
Per Se Drunk Driving Laws in Illinois
In a typical car accident injury claim, the plaintiff must prove that the defendant acted negligently by driving in an unsafe manner. In a drunk driving accident claim, the plaintiff may be able to take advantage of Illinois's per se drunk driving laws. Under these laws, it is automatically assumed that a driver who has a blood alcohol content (BAC) above the legal limit of .08 percent is intoxicated and, therefore, negligent "per se."
Damages in a Drunk Driver Accident Claim
Someone's decision to drive while intoxicated can change your life forever. A personal injury claim may allow a drunk driving victim to pursue justice and recover financial compensation for damages.
Compensation in a drunk driving accident claim may include monetary reimbursement for economic damages including:
Medical expenses - Emergency room and hospital bills, ambulance fees, the costs of future medical needs like medication and physical therapy, and other medical costs related to the accident may be compensable.

Lost wages - If you needed to take time off of work while you are recovering, you may be able to recover lost wages in your claim.

Lost earning capacity - If your injuries prevent you from returning to work or working at the same capacity as before, you may be able to recover for lost earning capacity.

Property damage - If the drunk driver caused damage to your vehicle or other property, you may be able to seek reimbursement for repairs or replacement costs in your claim.
In addition, you may be able to recover compensation for noneconomic damages such as pain and suffering, mental anguish, disfigurement, and loss of enjoyment of life.
Contact a Chicago Car Accident Injury Attorney
At Winters Salzetta O'Brien & Richardson, LLC, we know that being in a car accident can have a profound impact on your life, both personally and financially. We also know that taking on the insurance company can be a daunting task. Our team of dedicated Chicago car accident injury lawyers will fight for you while you focus on your recovery. Call us today at 312-236-6324 to schedule a free consultation.
Source:
https://www.illinoiscourts.gov/courts/circuit-court/illinois-pattern-jury-instructions-civil/