How to Handle Injuries in a Car Accident With an Uninsured Driver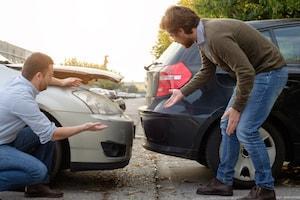 Being involved in a car accident can be a traumatic experience, regardless of whether the collision is minor or major. Even if a car crash does not result in serious injuries, it is likely to cause damage to your vehicle, and you may experience injuries that are not immediately evident which only begin to affect you in the days or weeks after the accident. In most cases, your injuries and the damage to your vehicle will be covered by the insurance policy of the driver who was at fault. But what happens when you are involved in a collision with a driver who has no insurance?
Uninsured Motorist Coverage
All drivers are required by law to have insurance coverage on their vehicles. At minimum, a vehicle must be covered by liability insurance, which will pay for damages a driver causes to other vehicles, drivers, or passengers in a car accident. However, some drivers do not maintain their required insurance coverage. Many people who are involved in an accident with an uninsured driver may believe that they have no way to recover compensation for their injuries or vehicular damages.
In some cases, an injured driver may be able to pursue a personal injury lawsuit against the at-fault driver. However, a driver who does not have insurance will likely not be able to pay damages, and even if compensation is awarded, they may be able to declare bankruptcy in order to avoid paying damages.
A person who is injured by an uninsured driver will frequently have uninsured motorist coverage (also known as UM or UIM coverage) on their own insurance policy. This will allow them to receive compensation to cover the costs related to the accident. Underinsured motorist coverage may also be available if an at-fault driver does have insurance, but their policy does not fully cover the damages suffered.
Contact a Cook County Personal Injury Lawyer
Before contacting your insurance company about uninsured motorist coverage, you should speak to the lawyers at Winters Salzetta O'Brien & Richardson, LLC. We can help determine the full extent of your damages, and we will negotiate with the insurance company on your behalf, ensuring that you receive the coverage that fully addresses your injuries.
We understand the legal issues involved in these types of accidents, and we are experienced in helping car accident victims receive the compensation they deserve. In addition to assisting clients in making uninsured motorist claims, we have obtained millions of dollars in verdicts and settlements for those injured in car accidents. To learn more about how we can assist with your case, contact our Chicago car accident attorneys at 312-236-6324 to schedule a free consultation.
Sources:
https://www.amfam.com/resources/articles/on-the-road/accident-with-uninsured-driver
https://www.bnd.com/living/liv-columns-blogs/ask-heidi/article213806454.html
http://www.ilga.gov/legislation/ilcs/ilcs4.asp?DocName=062500050HCh%2E+7+Art%2E+VI&ActID=1815&ChapterID=49&SeqStart=105000000&SeqEnd=106300000