5 Ways Negligent Drivers Can Cause Bicycle Accidents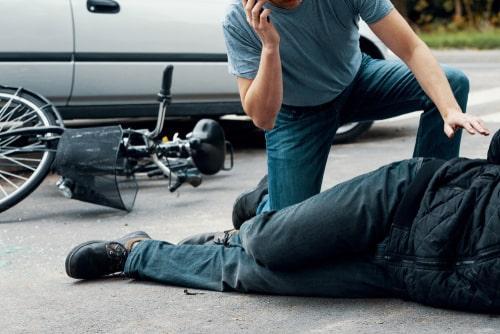 Chicago is a great city for bicyclists, and it provides many people with the opportunity to use bikes to travel to and from work or for personal purposes. However, the city also sees quite a bit of heavy traffic, especially during busy times of the day. Even though many of the city's streets have bike lanes and other features meant to protect bicyclists, collisions between bicycles and motor vehicles still occur. In many cases, bicycle accidents take place because drivers act negligently and fail to operate their vehicles safely, and injured bicycles will want to understand how they can pursue financial compensation from a negligent driver.
Bike Accidents Caused by Driver Negligence
Drivers are required to treat bicycles the same as other vehicles. When drivers fail to respect bicyclists' rights to share the road, they are more likely to strike a bicycle or cause collisions that can seriously injure others. Some forms of driver negligence that are likely to lead to bicycle accidents include:
Illegal turns - Drivers should always check for bicycles before turning at intersections or into alleys or driveways. When making a left turn, drivers should yield the right of way to bicycles approaching from the opposite direction. Drivers should also avoid making a right turn in front of a bicycle. Failure to follow these rules could cause a driver to strike a bicyclist or cause a collision by blocking a bicycle's path.
Illegal passing - Drivers should always make sure there is at least three feet of space between their vehicle and a bicycle when passing a bicyclist on the left. Passing too closely or attempting to pass a bicycle within the same lane may cause a collision or force a bicycle off the road.
Following too closely - Tailgating can be dangerous in any situation, and following closely behind a bicycle may make it impossible for a driver to stop in time if a bicyclist needs to brake suddenly. Striking a bicycle from behind can lead to serious bodily harm, especially if the bicyclist is thrown forward into an intersection and struck by other vehicles.
Distracted driving - Drivers who take their attention away from the road are more likely to fail to notice the movements of bicycles near their vehicle. Actions such as texting while driving or looking away from the road to adjust the radio may cause a driver to strike a bicycle when making a turn, changing lanes, or proceeding through an intersection.
Dooring - After parking near a bike lane or a road where bicycles are traveling, a driver or another person in a vehicle may open their door into the path of a bicycle. When a bicyclist collides with a car door, they can be thrown to the ground, or they may even be pushed into traffic, leading to dangerous collisions with other vehicles.
Contact Our Cook County Bike Accident Lawyers
The lawyers of Winters Salzetta O'Brien & Richardson, LLC provide legal help and representation for bicyclists who have been injured in collisions with motor vehicles. We work to ensure that negligent drivers are held liable for the injuries they have inflicted and that victims are fully compensated for their damages. Contact our Chicago bicycle accident attorneys by calling 312-236-6324 to arrange a complimentary consultation.
Sources:
https://cyberdriveillinois.com/publications/pdf_publications/dsd_a143.pdf
https://codelibrary.amlegal.com/codes/chicago/latest/chicago_il/0-0-0-2486680
https://www.nhtsa.gov/road-safety/bicycle-safety