Who Is Liable if I Am Injured by Medical Malpractice After a Car Accident?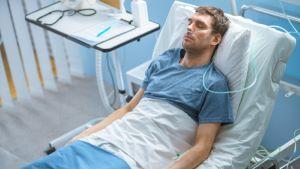 Many personal injury cases are relatively straightforward. When a person or organization is directly responsible for someone else's injuries, they may be held liable for the damages the victim has suffered. For example, a driver who is at fault in a car accident may be held responsible for the damages experienced by those who were injured in the crash, including the costs of medical treatment, the income they lost, the damage to their vehicle or other property, and their pain and suffering. However, additional factors can sometimes complicate these types of cases. What if a person was injured in a car accident, and when receiving treatment, they suffered further injuries due to medical malpractice? In these cases, victims will want to work with an attorney who can help them determine who was liable and hold those parties responsible for all of their damages.
Successive Negligence in Car Accident Cases
Most of the time, injuries from car accidents or medical malpractice are two separate issues. A negligent driver may be held responsible for injuries caused in a car crash, and a negligent medical professional may be liable for injuries caused to patients. However, these types of cases may become combined if additional medical malpractice injuries occur during treatment for car accident injuries or if a person's injuries are aggravated because of medical negligence.
Even though it may seem that these are two separate types of cases, Illinois courts have found that if a person is found liable for someone's injuries, they are also liable for any subsequent injuries that occurred when the victim was receiving medical treatment. This is true even in medical malpractice cases where additional injuries occurred because of the negligence of a health care provider. However, courts have also found that a defendant may only be held liable for injuries that were a "reasonably foreseeable" result of their negligence.
Because medical mistakes are unfortunately common, many forms of medical malpractice may be considered to be reasonably foreseeable when a person is receiving treatment for car accident injuries. A victim may suffer further injuries because of emergency room errors such as failing to diagnose a condition such as a traumatic brain injury or failing to provide treatment in time to prevent serious complications. They could also experience harm due to anesthesia errors during surgery, medication errors involving the wrong doses of drugs, or diagnostic errors in which medical staff did not correctly interpret X-rays, CT scans, or MRIs.
Contact Our Cook County Car Accident and Medical Malpractice Lawyers
The lawyers of Winters Salzetta O'Brien & Richardson, LLC are highly experienced in cases involving car accidents, medical malpractice, and other types of personal injuries. We can help you determine who is liable for medical malpractice injuries following a car accident. We will work with you to take legal action and ensure that you can recover compensation for all of the damages you have suffered. Contact our Chicago personal injury attorneys by calling 312-236-6324 to arrange your complimentary consultation.
Sources:
https://courts.illinois.gov/CircuitCourt/CivilJuryInstructions/30.00.pdf
https://courts.illinois.gov/R23_Orders/AppellateCourt/2019/1stDistrict/1182014_R23.pdf