Motor Vehicle Fatalities Up Nationwide and in Illinois in 2021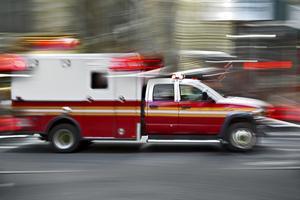 According to a National Highway Traffic Safety Administration (NHTSA) report, early estimates of motor vehicle traffic fatalities for 2021 show an increase in the number of people killed in traffic crashes. In Illinois, fatalities were also higher than in 2020. Nationwide, the rate of fatalities among drivers remained high after spiking during the COVID-19 pandemic and subsequent lockdowns.
Summary of Fatal Traffic Crash Data
The statistical projection produced by NHTSA shows that almost 43,000 people are estimated to have died in 2021 in traffic crashes nationwide. This number is up 10.5 percent from 2020 and would be the highest total number of fatalities since 2005. Each region of the country showed higher total numbers of fatalities, and only five states recorded fewer fatalities. The total number of fatalities in Illinois in 2021 is estimated to be 1,357, a 13.7% rise over the total of 1,194 in 2020.
In a small silver lining, the national fatality rate from 2020 to 2021 actually dropped slightly. This is based on the total estimated number of fatalities divided by the total number of vehicle miles traveled. While the year-end fatality rate was only slightly lower, in the final three quarters of the year, the rate was lower than the same quarter in 2020. This may be from the higher rate of fatalities during COVID-19 lockdowns in 2020 and early 2021. Less traffic on the roads, while stay-at-home orders were in effect, meant higher speeds for those who were traveling. These higher speeds translated into a higher rate of fatalities among those driving, even though the total numbers were down. However, even the lowest quarterly rate in 2021 was higher than those seen from 2011 to 2019.
For those who have lost a loved one in a fatal traffic accident, it can be difficult to start picking up the pieces of their lives. It is essential to have an experienced law firm working with you to pursue monetary damages. In wrongful death cases that result from a traffic accident, families of the victim may be able to seek compensation for medical bills, funeral expenses, loss of future wages and benefits, loss of consortium, loss of parental care, and emotional and mental suffering.
Contact Our Chicago Car Accident Lawyer
If you have been injured in a motor vehicle crash or a loved one has been killed, you deserve to be represented by a skilled attorney who will fight hard for the compensation you deserve. The Chicago auto accident lawyers at Winters Salzetta O'Brien & Richardson, LLC can put their experience to work for you. Contact our office by calling 312-236-6324 for a free consultation today.
Source:
https://crashstats.nhtsa.dot.gov/Api/Public/ViewPublication/813283