What Are Common Reasons for Boat Accident Injuries?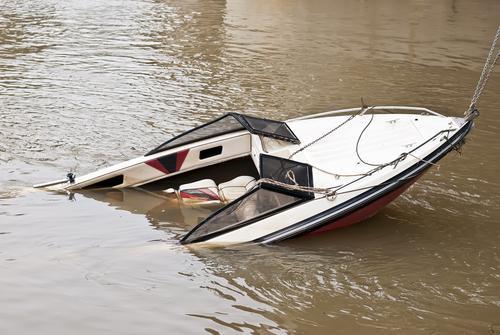 People in the Chicago area and throughout the state of Illinois often enjoy spending time on the water in boats or other types of watercraft. While this can be a relaxing and enjoyable activity, it can also be dangerous, and boating accidents can lead to serious injuries or fatalities. If you have been involved in a boat accident, you should work with a personal injury attorney to determine your options for recovering compensation from the parties who were responsible.
Common Causes of Boat Accidents and Injuries
According to the most recent data available from the Illinois Department of Natural Resources, there were 80 boating accidents throughout the state in 2017. These accidents resulted in 48 injuries and 12 fatalities. However, these numbers may not accurately reflect the actual injuries that occurred in boat accidents, since they do not include "non-reportable" accidents. For example, injuries or fatalities that occur when someone jumps or dives from an anchored or moored boat are not reportable.
Some of the reasons boating injuries may occur include:
Dangerous conditions - Due to the high amounts of rain experienced earlier this season, the water levels in the state's lakes and rivers are very high. This may lead to issues such as submerged docks, floating debris, or other conditions that affect the safety of vessels and their passengers. If boat operators do not take extra care to avoid obstacles or account for water conditions, they may be responsible for injuries that occur.

Operator error - Collisions with other boats or with fixed objects are the most common type of boat accidents, and these often occur because a person failed to operate a boat safely. Common forms of operator error include traveling at excessive speeds, inattention to other vessels or water conditions, or making sharp turns or dangerous maneuvers.

Alcohol use - As is true for motor vehicles, it is illegal to operate a boat while under the influence of alcohol or drugs. A person who violates these laws may face criminal charges for DUI, and they may also be held responsible for injuries which occur as a result of their intoxication.

Defective equipment - If there are any defects in a boat's engine, hull, flotation devices, or other pieces of equipment, this could cause a driver to lose control of a boat, or it could lead a vessel to capsize or sink, resulting in drowning of the boat's driver or passengers. Equipment manufacturers may be liable for injuries that occur as a result of defective parts, or a boat's owner may be held responsible if they did not perform the proper maintenance.
Contact a Cook County Boat Accident Attorney
At Winters Salzetta O'Brien & Richardson, LLC, our attorneys are highly experienced in personal injury cases, and we have obtained millions of dollars in verdicts and settlements for our clients, including in cases involving vehicle accidents and defective products. If you have been injured in a boating accident, we can help you identify the liable parties and pursue compensation for your damages. Contact our Chicago personal injury lawyers today at 312-236-6324 for a free consultation.
Sources:
https://www.dnr.illinois.gov/safety/Documents/BoatingAccidentReport2017.pdf