Recovering Compensation for Injuries Caused By Chicago Police Chases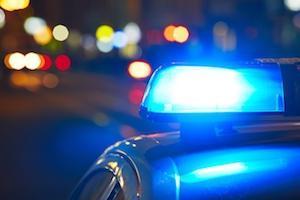 The exciting high-speed police chases depicted in movies and TV shows may seem like a necessary risk that police officers must take in order to capture dangerous criminals. However, in reality, police chases often cause a great deal of harm to the public, and in many cases, they lead to dangerous car accidents in which innocent bystanders are seriously injured or even killed. If you or a member of your family have been injured in a collision caused by the negligence of a police officer, an experienced personal injury attorney can help you understand your options for pursuing compensation.
Police Chase Accident Statistics
A study conducted in 2015 by USA Today analyzed data reported by the National Highway Traffic Safety Administration (NHTSA) and found that between 1979 and 2013, at least 5,066 bystanders or passengers were killed in police chases. During this period, 6,301 suspects and 139 police officers were also killed during pursuits. However, the actual number of fatalities is likely higher, since the NHTSA's data is based on police reports, which sometimes do not disclose whether a motor vehicle collision occurred during a police chase.
The total number of accidents and injuries that occur in police chases is more difficult to determine, since the NHTSA only reports fatal accidents, but based on data provided by six states that make up 24% of the population in the United States, as many as 7,400 people are likely injured each year in police chases.
This national trend holds true in the Chicago area as well. An investigation by NBC5 found that between 2006 and 2016, there were 141 pursuit-related car crashes which resulted in at least 36 innocent bystanders being killed and 118 being injured. In many cases, these chases involved suspects being pursued for minor crimes, with 33% of crashes involving a chase that began with a minor traffic violation and 13% involving a suspected stolen vehicle.
A Record of Success Recovering Compensation for Police Chase Injuries
Police officers are charged with protecting the safety of the public, but they often do the opposite when they choose to engage in a high-speed pursuit. When a police chase results in serious car accidents and injuries, victims deserve to be compensated for the damages they have suffered.
At Winters Salzetta O'Brien & Richardson, LLC, we have a great deal of experience assisting people who have been harmed by negligent police officers. We obtained a $35.8 million verdict, one of the largest jury verdicts ever obtained against Cook County or any Illinois municipality, for a woman who was rendered quadriplegic after being struck by a police officer who ran through a red light at 70 mph while pursuing a low-priority suspect. By demonstrating that the officer's conduct was willful and wanton and endangered public safety, we were able to ensure that our client received full and fair compensation for her injuries.
If you have been injured in a collision that occurred during a police chase, our Chicago personal injury attorneys will work with you to determine who was responsible for your injury and help you receive the financial compensation you deserve. Contact us at 312-236-6324 to schedule your free consultation.
Sources:
https://www.usatoday.com/story/news/2015/07/30/police-pursuits-fatal-injuries/30187827/
https://www.nbcchicago.com/news/local/Chicago-Area-Police-Pursuits-Kill-Injure-Scores-of-Innocent-Bystanders-378166131.html