What Are Damages in an Illinois Wrongful Death Case?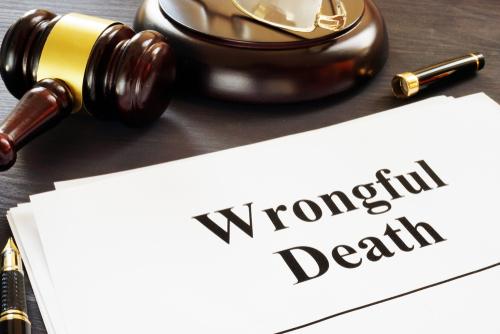 In Illinois, if you have lost someone you love because of another party's negligence, you might be eligible for compensation through a wrongful death lawsuit. A wrongful death lawsuit is a civil action where the surviving family members can seek monetary damages for their losses.
When wrongful death lawsuits are successful in Illinois, the damages paid out can be substantial and help cover expenses related to medical bills, funeral costs, and lost financial support.
Who Can File a Wrongful Death Lawsuit in Illinois?
In Illinois, the personal representative of the deceased person's estate can file a wrongful death lawsuit. This lawsuit aims to hold the liable party accountable for the death and obtain damages for the surviving family members - including the spouse, children, and parents - and covers costs such as medical expenses, funeral and burial expenses, and the deceased person's lost income. Compensation for the non-financial impact of the death may also be available.
Maximizing Damages in a Wrongful Death Case
It is crucial to partner with an experienced Illinois wrongful death attorney to increase the potential compensation in your case. They can assist you in navigating the legal process and fighting for your rightful compensation.
To succeed in a wrongful death lawsuit, it is necessary to demonstrate that the defendant acted negligently and that their actions were responsible for the death of your family member. Working with an attorney can assist in obtaining evidence to support your negligence argument.
A lawyer can also assist you in determining the compensation you are entitled to receive and forecast future financial losses that may arise due to the death of your loved one.
If you are involved in a legal case, the defendant's insurance company may propose a settlement to avoid a trial. Hiring a lawyer to negotiate with the insurance company can increase the likelihood of obtaining the highest amount of compensation available to you.
Your case might proceed to trial if an agreement cannot be made. To assist you in preparing for trial, a lawyer can collect evidence, conduct witness interviews, and represent you in court.
Contact an Illinois Wrongful Death Lawyer
If your loved one has died because of someone else's negligence, it is essential to get legal help. A knowledgeable Chicago wrongful death attorney can guide you through the necessary steps to ensure your family is cared for. Call Winters Salzetta O'Brien & Richardson, LLC at 312-236-6324 for advice on how to maximize damages in a wrongful death lawsuit.
Source:
https://www.ilga.gov/legislation/ilcs/ilcs3.asp?ActID=2059&ChapterID=57