Silenced Voices: Seeking Justice for Wrongful Death with an Illinois Attorney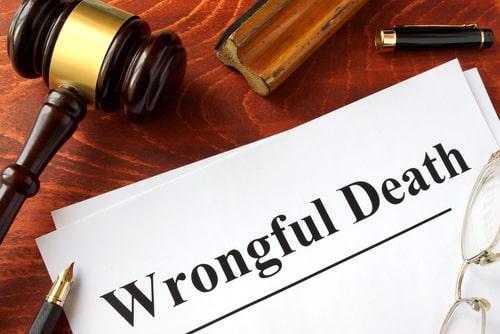 Losing a loved one is a tragedy, and when their death is due to the negligence or misconduct of another party, the emotional pain only intensifies. In Illinois, a wrongful death claim seeks to hold those responsible accountable for their actions and provide financial compensation for the surviving family members. This blog post will explore the importance of seeking justice for wrongful death victims in Illinois and how an experienced attorney can guide you through the complex legal process.
Illinois Wrongful Death Act
The Illinois Wrongful Death Act allows the deceased person's personal representative, usually a family member or close friend, to file a claim on behalf of the family members. The law aims to compensate the spouse, children, or other next of kin for their emotional and financial losses resulting from the untimely death. Compensation can include loss of financial support, companionship, love, and guidance, among other damages.
Statute of Limitations
Being aware of the statute of limitations for wrongful death claims in Illinois is crucial. Generally, a wrongful death lawsuit must be filed within two years of the date of death. However, there are exceptions to this rule, depending on the circumstances of the case. Missing the filing deadline can result in losing the right to seek compensation, so it is essential to consult with an experienced attorney as soon as possible.
Proving Wrongful Death
To prove a wrongful death claim in Illinois, the plaintiff must establish that the defendant's negligent, reckless, or intentional actions caused the death. The burden of proof lies with the plaintiff, and evidence may include witness statements, medical records, expert testimony, and more. This process can be challenging, and having a knowledgeable attorney on your side is invaluable.
The Role of an Illinois Wrongful Death Attorney
A skilled Illinois wrongful death attorney is vital in navigating the complex legal process and advocating for the deceased's family. They will thoroughly investigate, gather essential evidence, and build a solid case to prove negligence or misconduct. Additionally, they will handle negotiations with insurance companies, who often attempt to minimize payouts. While a lawyer can never guarantee payouts, they can help guide you on the proper steps to take throughout your case.
Contact an Illinois Wrongful Death Lawyer Today
Seeking justice for a silenced voice is not an easy task, but it is a necessary step in the healing process for any surviving family members. An experienced Chicago personal injury attorney can help navigate the legal system and hold those responsible accountable.
Source: https://www.ilga.gov/legislation/ilcs/ilcs3.asp?ActID=2059&ChapterID=57