Dangers of Swimming Pools in Illinois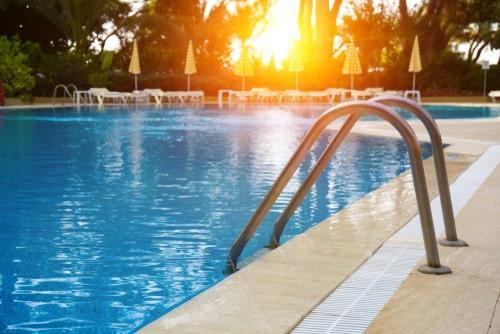 With the end of the school year and the arrival of warmer weather, local pools will soon begin filling up with water and swimmers. Whether at a park, a hotel, or in a backyard, a pool can be a fun place to enjoy, but it also has risks that can result in a personal injury. If you are the owner of a pool or are just looking to have a fun time, it is beneficial to know the hazards present at a pool and the responsibilities homeowners have to keep their pool safe.
Safety Tips and Responsibilities for Pool Owners and Swimmers
Many pool owners know the risks and responsibilities of owning and maintaining a pool and the premises liability that comes with it. To prevent any unintentional injuries or even tragedies, it is best to be prepared and keep your family and friends safe. Here are some of the top risks for personal injuries for pool users.
Drowning – Drowning is the most present and tragic danger that a pool poses. Swimmers, especially children, should always be watched, and you should know first aid and CPR in case of an emergency. While there are many tragic drowning fatalities cases every year, many more adults and children are treated at hospitals due to non-fatal submersions and near-drownings.
To prevent unsupervised swimmers and lower the risk of accidents, in-ground pool owners in Illinois must have a fence around their pool. The fence must be a minimum of 42 inches high, but some local governments may require higher fences, so it is best to check with a local city or village official.
Slip and Falls – A pool deck is naturally a place where water will collect and pose a slipping hazard. Installing a proper pool deck and making sure everyone slows down can reduce the danger. Additionally, it is best to keep the area surrounding a pool free from debris or other tripping hazards that could cause someone to injure themselves in a fall or even tumble into the pool.
Chemicals – Pools require chemicals, such as chlorine, to remain clean and to function correctly. However, chlorine exposure can be harmful to people, especially children. Make sure that you follow all instructions on the chemicals for the proper use and that all chemicals are properly secured and stored away.
Pool drains – After previous tragic accidents, pool drains are required to have safety covers and shut-off valves. However, a malfunctioning or older drain could still pose a suction hazard, especially for hair or loose clothing. Pool owners should make sure their drains are compliant and functioning correctly.
Contact a Chicago Swimming Pool Injury Lawyer
If you or a loved one has suffered an injury in or around a swimming pool, you may be eligible for compensation from the responsible parties. For skilled representation, contact a Chicago personal injury lawyer at Winters Salzetta O'Brien & Richardson, LLC. Our attorneys have extensive experience in personal injury cases and have successfully fought for our clients. Call our office today at 312-236-6324 for a free consultation.
Source:
https://www.ilga.gov/legislation/legisnet90/hbgroups/hb/900HB1009LV.html
https://www.redcross.org/get-help/how-to-prepare-for-emergencies/types-of-emergencies/water-safety/home-pool-safety.html