Is a Landlord Liable for Injuries Caused By an Apartment Fire?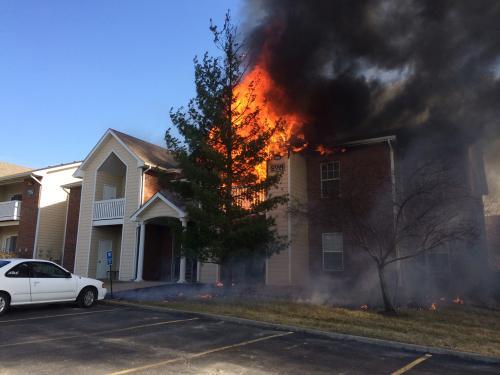 In 2017, there were nearly 18.8 million residents living in apartment complexes across the United States. These living units are supposed to be overseen by capable management teams; however, instances of carelessness by landlords occur far too frequently, putting residents at risk of serious injuries. When a property is not adequately maintained, residents may be able to hold a landlord responsible for any personal injuries or wrongful deaths suffered. Some of the most serious injuries can occur in apartment fires, and victims of these incidents may be able to pursue compensation through a premises liability lawsuit. It is crucial for victims of an apartment fire to find out if all the safety regulations and building codes were followed correctly.
Types of Tenant Injuries
When a fire occurs in an apartment, tenants often do not have much time to make a safe exit. In a multi-floor apartment complex, residents on higher levels could become trapped inside a raging inferno for an extended duration. In these cases, people are likely to suffer injuries from smoke inhalation, as well as serious burns. These injuries can be incredibly traumatic, resulting in damage to the lungs and internal organs, significant scarring and disfigurement, and long-term pain.
When Can a Landlord Be Liable?
An apartment fire could happen at any moment, for almost any reason; when an emergency does arise, a landlord is responsible for making sure safety equipment has been tested and regulations have been met. Depending on the location, size, and number of tenants an apartment has, the fire safety requirements can change, although there are some general guidelines that should always be considered. A landlord should ensure that:
An emergency exit plan is in place and has been communicated to the tenants.

There are no damaged smoke alarms or fire extinguishers.

None of the emergency lights are burnt out.

All emergency exit doors are properly labeled and in working order.

Windows that can serve as an emergency exit are functioning properly.

Power outlets and other electric sources are working correctly.

Equipment that is connected to gas lines, such as furnaces or stoves, are in proper working order.

The overall maintenance of the building is up to code.
Although not every fire can be prevented, safety steps and guidelines should be put into place to give individuals the best chance possible for surviving.
Contact a Chicago Personal Injury Attorney
At Winters Salzetta O'Brien & Richardson, LLC, your well-being is of the utmost importance to us. We have secured numerous multi-million dollar settlements and verdicts for our clients, and we can help you determine your best options for holding a negligent landlord responsible for injuries that occurred in an apartment fire. If you or a loved one have been injured because of the neglect of a landlord, our experienced Cook County premises liability lawyers can provide you with the legal help you need. To schedule a free initial consultation, please call our office at 312-236-6324.
Sources:
https://www.nmhc.org/research-insight/quick-facts-figures/quick-facts-resident-demographics/
https://www.usfa.fema.gov/downloads/pdf/statistics/v18i5.pdf