New Information on Sterigenics Ethylene Oxide Emissions in Willowbrook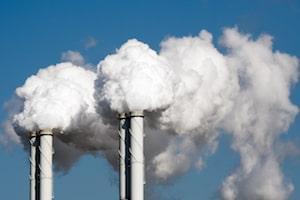 In 2018, residents of the Chicago area were shocked to learn that a company had been releasing toxic chemicals into the community for decades, endangering the health of those who live and work in Willowbrook, Burr Ridge, and other nearby cities. Sterigenics International operates a facility in Willowbrook that uses ethylene oxide to sterilize medical equipment and other materials, and this facility was found to be emitting dangerous levels of this toxic chemical. Recently, some more information came to light that demonstrated the extent of Sterigenics' negligence, and those who have been harmed by toxic chemical emissions should be sure to contact a personal injury lawyer to learn about their legal options.
Cover-Up of Toxic Chemical Emissions
Since the release of a report by the Environmental Protection Agency (EPA) in August 2018 detailing the risks of ethylene oxide emissions in the Willowbrook area, Sterigenics has claimed that it had been following EPA regulations ever since its plant was opened in 1984. However, a recent report by CBS News contained some shocking revelations by former Sterigenics employees about the company's practices.
According to the workers, Sterigenics committed a wide variety of violations when working with toxic chemicals. Rather than properly disposing of ethylene oxide and ethylene glycol, these chemicals would often be dumped directly into local sewer systems. In addition, toxic fumes were often not properly sent through chemical scrubbers, and doors were left open, allowing gases to vent outside. To make matters worse, alarm systems were manipulated to avoid work stoppage, or alarms were ignored altogether.
While Sterigenics was required to follow EPA regulations, internal company documents have been uncovered which show that the company was allowed to do its own testing and reporting of emissions. Despite knowing of the risks of ethylene oxide, Sterigenics allegedly took steps to cover up the extent of its emissions. In addition, the company operated multiple other facilities in Willowbrook and Burr Ridge that were never inspected by the EPA.
Contact an Illinois Personal Injury Attorney
The attorneys of Winters Salzetta O'Brien & Richardson, LLC are currently representing people in the Willowbrook and Burr Ridge area who have been harmed by the toxic chemicals released by Sterigenics, including employees who have contracted cancer or other medical conditions due to the lack of proper protection. We have a record of success helping injured employees recover compensation, including obtaining a $3.8 million verdict for an electrician who was struck by falling equipment.
If you are a resident of Willowbrook or Burr Ridge, our Chicago toxic chemical injury lawyers can help you determine your options for recovering compensation for any harm suffered by you or your family members. Schedule a free consultation today by calling 312-236-6324.
Sources:
https://chicago.cbslocal.com/2019/02/03/sterigenics-covered-up-toxic-emissions-operated-secret-plants/
https://www.chicagotribune.com/news/local/breaking/ct-met-epa-sterigenics-ethylene-oxide-testing-cancer-20190205-story.html