How Will Bankruptcy Affect Sex Abuse Lawsuits Against the Boy Scouts?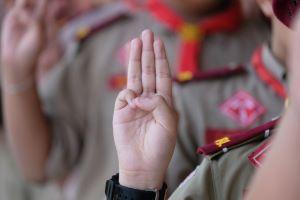 Over the past decade, many victims of sexual abuse have begun to speak out against their abusers and take legal action against the organizations that allowed this abuse to occur. The Boy Scouts of America, which recently changed its name to Scouts BSA, is one such organization that has faced hundreds of lawsuits from people who have suffered sexual abuse by scout leaders and other volunteers. In February of 2020, the Boy Scouts filed for bankruptcy, leaving many wondering about how this will affect current and future personal injury claims against the organization.
Bankruptcy and Civil Lawsuits
Chapter 11 bankruptcy allows a company or organization to reorganize its assets and finances and work with creditors to determine how to pay off outstanding debts. One effect of the bankruptcy filing is that it automatically halts any civil lawsuits against the organization. In most cases, bankruptcy will prevent additional lawsuits against an organization based on events that occurred prior to the bankruptcy filing.
Legal experts have stated that the Boy Scouts likely began to consider bankruptcy due to changes to the laws in multiple states that extended the statutes of limitations in civil lawsuits for sex abuse. Between 2017 and 2019, the Boy Scouts paid out $150 million in settlements and other legal expenses. The organization is currently facing 275 lawsuits, and it estimates that between 1,000 and 5,000 more victims could potentially file claims seeking compensation for sex abuse. According to tax documents, the organization owns more than $1 billion in assets, and it may be able to work with insurers to ensure that victims are fairly compensated.
When announcing the bankruptcy filing, the Boy Scouts stated that it is proposing to create a "victim's compensation trust" that will provide compensation for any victims of past sexual abuse. The organization has encouraged victims to continue to come forward, file claims, and receive compensation.
Even though the Boy Scouts' bankruptcy filing has put a temporary halt on outstanding claims against the organization, victims can take action to protect their right to pursue compensation. However, a new deadline for claims to be filed may be set, so those who wish to pursue a claim should speak to an attorney to determine their best options.
Contact our Chicago Personal Injury Attorneys
If you have suffered sexual abuse while participating in scouting activities, Winters Salzetta O'Brien & Richardson, LLC can help you understand your rights and the options available to you. We are currently representing several clients in claims against the Boy Scouts, and we are prepared to work on your behalf to hold the organization responsible for the harm you have suffered. To schedule a free consultation with our Cook County personal injury lawyers, contact us at 312-236-6324.
Sources:
https://apnews.com/d65e98062be130ceeb73a2581cc21d3f
https://www.usatoday.com/in-depth/news/investigations/2020/02/18/boy-scouts-bsa-chapter-11-bankruptcy-sexual-abuse-cases/1301187001/
https://www.bsarestructuring.org/an-open-letter-to-victims-from-the-boy-scouts-of-america/