Construction Fall Accidents Caused by OSHA Non-Compliance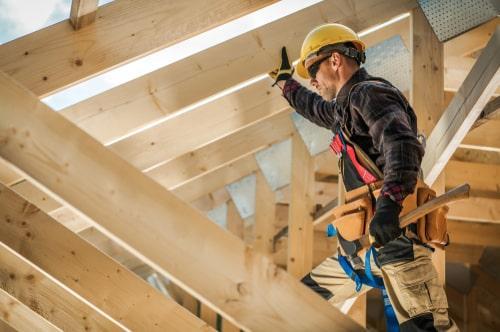 Construction workers face some of the most dangerous work conditions in the United States. Every year, around 20% of fatal workplace accidents happen on a construction site, and many thousands of workers sustain serious or permanent injuries.
One of the most common ways that construction workers are injured or killed is through a fall. Falling from scaffolding, unfinished balconies, and other unprotected heights can cause brain trauma, paralysis, spinal cord injuries, broken bones, and even death. The Occupational Safety and Health Administration (OSHA) has instituted construction site regulations to protect workers from falling.
What are OSHA Fall Protection Standards?
Employees have the right to a safe workplace. If a construction worker or other employee is working at least six feet above the ground or a lower level, fall protection systems must be in place. Employers are required to provide these protections and are responsible for ensuring they are properly utilized. Some of the fall protection systems include:
Safety netting - Safety nets can be installed under surfaces on which employees must work or walk. Although safety nets are safest when installed closely beneath working surfaces, they should not be more than 30 feet below them. Safety nets must also be placed so that any worker who falls into the net will not hit anything above or below it.

Hole covers - If there is a hole in any walking surface, including the ground, roofs, floors, or stairways, these holes must be protected so workers do not fall or step into them.

Fall arrest harnesses - Harnesses can catch workers if they fall, preventing them from falling onto a lower level or any distance over six feet. Only retractable lifelines and full-body harnesses with shock-absorbing lanyards are acceptable as fall arrest systems.

Guardrails - If properly erected, guardrails provide an effective barrier for workers. Guardrails should be 39-45 inches above the level on which employees are walking or working, and can be placed at the edges of ramps, roofs, and walkways.
This is not a comprehensive list of fall protection systems, and employers are responsible for determining and then implementing appropriate worker protection.
Speak with a Chicago Construction Accident Lawyer
Many people have been seriously and even fatally injured by accidents at construction sites and victims of these injuries may be unaware of what they can do to obtain compensation. At Winters Salzetta O'Brien & Richardson, LLC, our experienced Cook County construction injury attorneys will help you understand your options and represent you if you have a case for damages. We have won large settlements for our clients and will advocate aggressively on your behalf so you can get the indemnification to which you are entitled. Contact our conveniently located downtown Chicago offices today to schedule a free initial consultation. Call us at 312-236-6324.
Source:
https://www.osha.gov/laws-regs/regulations/standardnumber/1926/1926.501