Is Sterigenics Responsible for Injuries Caused By Ethylene Oxide Exposure?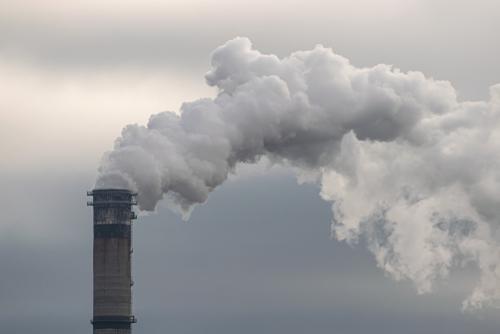 In 2018, people in the Chicago area became aware of the significant dangers posed by a toxic chemical. Sterigenics International, a company that sterilizes medical equipment, was found to be emitting ethylene oxide, a known carcinogen, from its facility in Willowbrook. A variety of legal challenges have been raised against the Willowbrook plant, but due to its decades in operation, people in the surrounding communities, including Hinsdale and Burr Ridge, are at risk of serious personal injuries.
Changing Laws and Regulations Regarding Ethylene Oxide
While Sterigenics has claimed that its Willowbrook plant was operating within the emissions regulations set by the U.S. Environmental Protection Agency (EPA), the EPA reported in 2018 that people in the surrounding areas were at an elevated risk of contracting cancer due to the presence of ethylene oxide in the atmosphere. As a response, a variety of legal complaints were lodged against Sterigenics, and in February 2019, Illinois Governor J.B. Pritzker issued an order to shut down the facility.
In the ensuing months, Sterigenics was able to reach an agreement with Illinois lawmakers and the Illinois Environmental Protection Agency to reopen the plant, as long as new equipment was installed to drastically reduce the amount of ethylene oxide emissions. However, people in the community and public officials continued to fight against the facility being able to operate in Willowbrook. In September 2019, Sterigenics announced that it would be permanently closing the plant and that it would no longer operate sterilization facilities in the state of Illinois.
While many activists have claimed this as a victory because the ongoing threat of ethylene oxide emissions will no longer be present in Willowbrook and the surrounding areas, it does little to address the harm caused to the area's residents during the facility's decades of operation. Ethylene oxide has been linked to a wide variety of health risks, including leukemia, breast cancer, lymphoma, and miscarriages, and the emissions from the Willowbrook facility may have affected people living up to 25 miles away. Because of this, innumerable families have likely suffered injuries due to the use of this toxic chemical, and they may need to take legal action to hold Sterigenics liable for the damages they have suffered.
Contact a Chicago Toxic Chemical Exposure Attorney
At Winters Salzetta O'Brien & Richardson, LLC, we understand the nature and extent of the injuries that can result from ethylene oxide exposure, and we are dedicated to holding companies responsible for the harm caused by the negligent emissions of this dangerous chemical. We have filed multiple lawsuits against Sterigenics on behalf of families who have suffered injuries due to ethylene oxide. If you have contracted cancer or experienced other medical conditions after living near the Sterigenics facility in Willowbrook, or if you have suffered harm due to another company's toxic chemical emissions, we are prepared to fight for you and help you hold these companies responsible. To learn more about how we can help, contact our Cook County personal injury lawyers at 312-236-6324 to arrange a free consultation today.
Sources:
https://www.chicagotribune.com/news/environment/ct-sterigenics-ends-ethylene-oxide-operation-willowbrook-20190930-nkelcjshkbawdhxx2snjk3oaxe-story.html
https://chicago.cbslocal.com/2019/12/12/sterigenics-faces-more-lawsuits-alleging-health-problems-caused-by-ethylene-oxide/