What Types of Compensation Can I Recover for a Serious Injury in Illinois?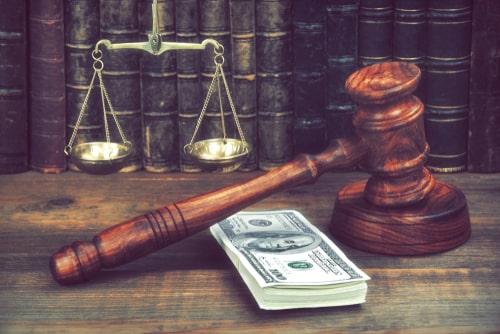 If you or a loved one were seriously hurt in a car crash or other type of accident, you may be interested in filing a personal injury claim and pursuing damages. Most people know very little about personal injury law so it can be overwhelming to think about pursuing an injury claim. One question many people ask when considering legal action after an injury is, "How much compensation can I get?" While there is no way to predict in advance exactly how much an injury claim is worth, there are several factors that can help you estimate the potential value of your case.
Types of Compensatory Damages in an Illinois Personal Injury Claim
Slip-and-fall situations, dog attacks, car crashes, commercial truck accidents, and almost countless other injury-causing circumstances can lead an injured person to file a personal injury claim. According to Illinois law, a party may be liable for damages if the party causes someone injury or death through negligent or intentional actions.
Damages in a personal injury lawsuit may include monetary compensation for:
Medical costs – Medical bills from hospital care, doctor's visits, ambulance transportation, specialist treatment, medication, and medical devices may be compensable. Financial reimbursement could also be available for future medical expenses including costs resulting from physical therapy, occupational therapy, or follow-up care.
Lost wages – If you cannot work while you recover from your injuries, you could be entitled to reimbursement for the time you took off of work.
Reduced earning capacity – If you are injured so severely that you cannot return to your previous job, you might be entitled to compensation for your reduced earning capacity.
Pain and suffering – While pain and suffering cannot be demonstrated on a receipt or medical bill, these non-economic consequences are still recoverable damages in many personal injury cases. You may also be entitled to compensation for disfigurement or disability caused by the accident.
Property damage – Damage to your car, bicycle, smartphone, or any other property involved in the accident may also be compensable.
The personal injury settlement or award that you could receive is based on many factors, including the nature of your injuries, the affect the injuries had on your ability to work and quality of life, whether permanent disability resulted from the accident, and much more. To learn more about the types and amount of damages you could possibly receive, talk to an experienced personal injury attorney.
Contact a Cook County Injury Lawyer
At Winters Salzetta O'Brien & Richardson, LLC, we provide customized legal guidance for individuals hurt in an accident. Call our knowledgeable Chicago personal injury attorneys at 312-236-6324 for your free, no-obligation initial consultation.
Source:
https://www.ilga.gov/legislation/ilcs/fulltext.asp?DocName=073500050K2-1115.2