Should I Sue My Cab Driver if He was Responsible for an Accident that Injured Me?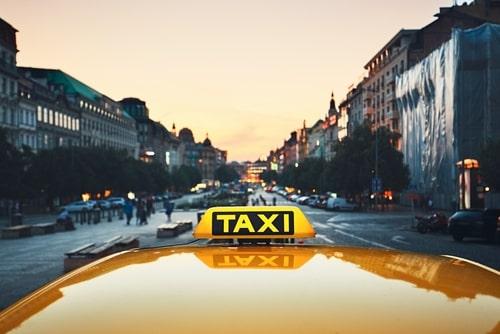 The Chicago metropolitan area is heavily congested and can be very difficult to drive and park in and around downtown. For many people, occasionally taking cabs is a much more cost-effective and timely way to navigate the city. While most taxi drivers are cautious and get their passengers safely to their destination, many people are injured in taxi crashes every year. As with any other car crash, taxi accidents can cause serious injuries and even death. If your cab driver was responsible for a car accident in which you or a loved one were injured, you may want to meet with an experienced Chicago taxi crash attorney.
What Should I Do After a Taxi Crash?
Immediately following a taxi crash, make sure you are safe. Even if you initially feel okay, the adrenaline that our bodies release after car crashes can make it difficult to feel pain. Getting assessed by a physician is always a good idea after a car accident.
Next, it is always important to involve the police, even if no other cars were involved and your cab driver asks you not to contact law enforcement. Certain taxi crashes require cab drivers to be tested for drug and alcohol use and failing to call the police can mean missing valuable evidence that you may need later on. Get your taxi driver's information, including his or her driver's license and license plate number.
If you can, take pictures of the crash and carefully document any injuries you sustained. Keep careful records of medical treatment, as well as any time you had to take off work, wages you lost, and any other consequences of the crash.
Can I Sue a Taxi Driver For My Injuries?
Illinois law views taxi drivers as "common carriers," meaning they have a heightened responsibility to exercise care when protecting their passengers. If a cab driver acts negligently and causes an accident, or if a cab company or cab owner fails to properly maintain a cab and this causes safety issues, they may be liable for any damages or injuries that occur. Having an experienced taxi crash attorney on your side can help you navigate a lawsuit and ensure you get the best outcome possible.
Meet with a Chicago, IL Taxi Cab Accident Lawyer
If you have been injured in a taxi ride and your taxi driver was responsible, you may want to take legal action. At Winters Salzetta O'Brien & Richardson, LLC, we have worked with clients who have been seriously injured in a variety of car accidents and we fight passionately for our clients' ability to recover the money they need to pay for their injuries and suffering. Call our offices at 312-236-6324 to schedule a free, no-obligation consultation with one of our experienced Chicago taxi accident injury attorneys today.
Source:
https://www.ilga.gov/legislation/ilcs/ilcs3.asp?ActID=2945&ChapterID=49