Sexual Abuse By Catholic Priests Has Been Underreported in Illinois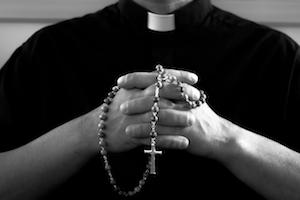 There have been few news stories in recent decades that have been as shocking and troubling as the revelation that people across the United States have been the victims of sexual abuse by priests and clergy in the Catholic church. While any instance of abuse by someone who was in a position of trust is horrifying, these cases have been especially sickening due to the efforts of the Catholic church to cover up the crimes and protect the abusers rather than the victims. Those who have been harmed by this type of abuse and the negligent actions of the church should take steps to determine their options for pursuing compensation from those who were responsible.
New Report on Clergy Sexual Abuse from Illinois Attorney General
In December 2018, Illinois Attorney General Lisa Madigan released a report detailing the preliminary findings of an investigation into sex abuse by Catholic priests in the state. While church officials from the Archdiocese of Chicago and the other five dioceses in Illinois have stated that they have put measures in place to address the issue, the report makes it clear that instances of abuse have been widely underreported.
The report notes that while the church has identified 185 members of the clergy who have received credible allegations of child sex abuse in Illinois, there are an additional 500 clergy members who have been accused of sexual misconduct over multiple decades. While not all of these allegations have been found to be credible, Madigan stated that the church often failed to take steps to investigate accusations and determine whether they were valid.
The Archdiocese of Chicago has paid around $200 million in settlements for claims of sexual abuse by priests. Many people feel that officials such as Cardinal Blase Cupich have made statements attempting to minimize the crisis and that they have avoided fully addressing what has occurred. The archdiocese has repeatedly refused to answer questions about the number of sexual misconduct accusations against priests it oversees, and it only agreed to release information about allegations of abuse against priests who had died after it became clear that this information would be uncovered by Madigan's investigation.
Contact a Chicago Personal Injury Attorney
The full extent of the harm caused to the public by abusive priests is still becoming known, and victims should be sure to understand their options for pursuing compensation from those who were responsible, including the church officials who did not take adequate steps to protect them from abuse. At Winters Salzetta O'Brien & Richardson, LLC, our attorneys provide dedicated representation for victims, working to hold the negligent parties responsible for the damage they have caused. Contact our Cook County personal injury lawyers today at 312-236-6324 to schedule a free consultation and learn more about your legal options.
Sources:
https://chicago.suntimes.com/news/illinois-attorney-general-says-catholic-church-seriously-underreported-number-priests-sexual-misconduct-allegations/
http://www.illinoisattorneygeneral.gov/pressroom/2018_12/Catholic_Church_Preliminary_FindingsUpdate121918.pdf