Toxic Chemicals Continue to Put People in the Willowbrook Area at Risk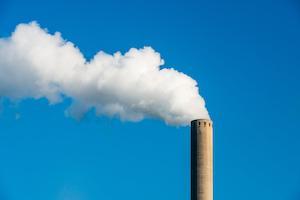 In recent months, residents of the Chicago suburbs have learned of a serious risk to the health of those who live and work in Willowbrook, Burr Ridge, and surrounding communities. A plant operated by Sterigenics International was found to be releasing dangerous amounts of ethylene oxide, a carcinogenic chemical, into the air, putting those who live and work in the area at risk of harm. Those who have been exposed to toxic substances should contact a personal injury attorney to determine their options for pursuing compensation for their injuries.
Testing Shows Continued Risk of Toxic Chemical Exposure
After the original report which raised the alarm of ethylene oxide exposure was released in August 2018, Sterigenics stated that in July 2018, they had put new measures in place in their plant to reduce ethylene oxide emissions. While this did not address the harm caused to people in the community during the decades the facility has been in operation, it was meant to ensure that the plant would not present a public safety risk going forward. However, recent tests have indicated that risks of toxic chemical exposure continue to exist near the facility.
In November 2018, the Environmental Protection Agency (EPA) conducted testing of the air near the Sterigenics plant, and these tests found that in certain locations, levels of ethylene oxide continue to exist in the atmosphere. Alarmingly, one test found that an average level of ethylene oxide detected during a 24-hour period was more than three times higher than the amount of the chemical which the original report stated was a cancer risk.
While additional monitoring and computer pollution modeling is needed to determine the actual level of risk that currently exists for residents of the Willowbrook area, these tests showed that claims by Sterigenics that emissions had been reduced to near-undetectable levels are not true. This continued risk has led Willowbrook residents and city officials to call for the closure of the Sterigenics plant. However, as of December 2018, the facility remains in operation.
Contact a DuPage County Toxic Chemical Exposure Lawyer
At Winters Salzetta O'Brien & Richardson, LLC, our attorneys are working with residents of Willowbrook, Burr Ridge, and nearby areas to hold Sterigenics responsible for the harm they have caused. If you live near the Sterigenics facility and suffer from any medical conditions that may have been caused by ethylene oxide exposure, we can help you determine whether you are eligible to pursue compensation and work to demonstrate liability for your injuries. Contact our Chicago personal injury attorneys at 312-236-6324 to arrange a free consultation.
Sources:
https://www.chicagotribune.com/news/local/breaking/ct-met-sterigenics-epa-new-air-testing-cancer-20181207-story.html
https://www.dailyherald.com/news/20181130/hundreds-demand-answers-from-epa-officials-closing-of-sterigenics-in-willowbrook