Misconceptions Surrounding Wrongful Death Lawsuits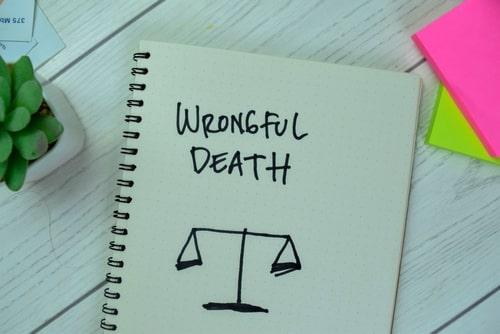 Wrongful death lawsuits are legal actions brought against people or entities whose negligent actions resulted in someone's death. While such lawsuits can be vitally important for the grieving families of the deceased individual, there are also many misconceptions surrounding wrongful death lawsuits that must be addressed. If you are interested in pursuing a wrongful death lawsuit, contact a personal injury attorney at your earliest convenience to get the process started.
Prevalent Fallacies Regarding Wrongful Death Cases
First, it is often assumed that liability in a wrongful death lawsuit is always easy to establish. In fact, it can be challenging to prove the negligence of the accused party in a wrongful death claim. Plaintiffs must provide evidence that the defendant's negligent actions caused their loved one's death. This can be especially difficult in cases where the defendant claims there were intervening events or other mitigating factors that contributed to the death.
Second, some people believe that wrongful death lawsuits always result in substantial compensation. However, the amount of money awarded in such cases varies widely depending on the circumstances surrounding the case. Factors such as the deceased individual's age, earning potential, the extent of the defendant's negligence, and more, may all be taken into consideration when determining compensation.
Third, there is a misconception that only family members of the deceased individual are allowed to bring wrongful death lawsuits. However, this is not always the case. In Illinois, the individual who brings forth the wrongful death lawsuit must be the personal representative or executor of the deceased person's estate, as named in the deceased person's will. In cases where the deceased did not have a personal representative named, the court may appoint someone. Also, keep in mind that in many cases, the deceased person's personal representative is a family member, but this does not have to be the case.
Fourth, it is commonly believed that wrongful death cases always go to trial. In fact, a substantial portion of these lawsuits end in settlements before trial, as both parties can typically benefit from avoiding the expense and unpredictability of a prolonged legal battle.
Fifth and finally, it is frequently assumed that wrongful death lawsuits only result in compensation for monetary losses such as medical bills and lost future earnings. In reality, many wrongful death lawsuits result in non-economic damages, such as compensation for pain and suffering, and potentially even punitive damages in cases of gross negligence or intentional wrongdoing.
Contact a Chicago Wrongful Death Attorney
Look no further than the Chicago, IL wrongful death lawyers with Winters Salzetta O'Brien & Richardson, LLC for compassionate counselors. Call 312-236-6324 for a free consultation.
Source:
https://www.forbes.com/advisor/legal/personal-injury/wrongful-death-lawsuit/#:~:text=Wrongful%20death%20claims%20are%20civil,the%20loss%20of%20their%20income.