What Are My Options for Treatment of a Cervical Spine Injury?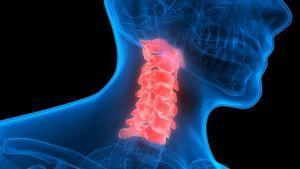 Your spinal cord is a key part of your central nervous system, and any injuries which result in damage to the spine can not only be very painful, but they can lead to long-lasting complications, including numbness, tingling, and paralysis in different parts of the body. Cervical spine injuries that affect the vertebrae in the neck can be especially dangerous, and they can result in permanent disability. These injuries often occur in motor vehicle accidents, but they can also happen in a variety of other situations, such as construction site accidents or slip-and-falls. If you have suffered a spine injury, you will want to work with a skilled attorney to determine your options for pursuing compensation.
Is Surgery Necessary for Cervical Spine Injuries?
The first seven vertebrae in the spine are known as the cervical vertebrae. Damage to the nerves in this area of the spinal cord can lead to paralysis in the arms, legs, and trunk; impairments in one's ability to breathe, eat, drink, and speak; and loss of bowel and bladder control.
Not every type of cervical spine injury will result in permanent disability. In some cases, people experience a herniated disc, which occurs when one or more of the discs that act as cushions between the vertebrae rupture. This can cause significant pain, and it may lead to compression of the spinal cord, resulting in numbness, weakness, and loss of fine motor control in the hands and arms.
In some cases, cervical disc herniation may be treated with methods such as anti-inflammatory medications, physical therapy, or epidural steroid injections. However, surgery such as a cervical discectomy and fusion may be needed. In this type of surgery, the ruptured disc will be removed, and the space between the vertebrae will be filled using a bone graft or an implant. The two vertebrae will then be fused together. Following the surgery, a person may experience a decreased range of motion in the neck, including when turning their head or looking up and down.
Contact a Chicago Spine Injury Lawyer
At Winters Salzetta O'Brien & Richardson, LLC, we have helped many clients receive compensation for injuries caused by other people's negligence. In one recent case, we obtained a $750,000 settlement for a woman who suffered an aggravation of an existing spine injury in a car accident that occurred when an employee of a telecommunications company did not stop at a stop sign. If you have suffered an injury because of someone else's negligence, we can help you recover financial compensation that fully addresses the damages you have suffered. To arrange a free consultation with our Cook County personal injury attorneys, contact us today at 312-236-6324.
Sources:
https://www.emoryhealthcare.org/orthopedics/cervical-herniated-disc.html
https://www.spine.org/KnowYourBack/Conditions/Degenerative-Conditions/Herniated-Cervical-Disc
https://mayfieldclinic.com/pe-acdf.htm