What Constitutes Pain and Suffering in Personal Injury Cases?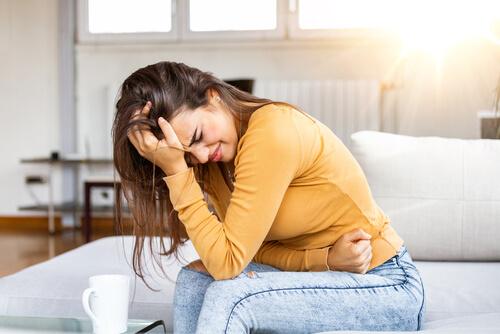 When it comes to personal injury cases, understanding the concept of pain and suffering is crucial. In legal terms, pain and suffering refer to the different forms of distress experienced by an individual due to an accident or injury caused by someone else's negligent actions. Today, we will shed light on what pain and suffering entails, how it is determined in personal injury cases, and how an attorney can help you seek compensation if you ever suffer an injury.
Defining Pain and Suffering
Essentially, pain and suffering encompass both physical and mental anguish. Physical pain refers to the actual physical discomfort experienced by the injured individual, such as broken bones, burns, or any other bodily injuries. Mental anguish, on the other hand, includes emotional distress, anxiety, depression, fear, and any other psychological effects resulting from the accident.
Evaluating Pain and Suffering
Determining pain and suffering in personal injury cases is not an exact science. There is no universal formula to calculate its value, as it varies from case to case. However, several factors are commonly considered, including:
Degree of injuries – The severity and permanence of injuries suffered by an individual play a significant role in assessing pain and suffering. More severe injuries, like spinal cord damage or traumatic brain injuries, often result in a higher degree of pain and suffering.

Recovery time frame – The duration of the recovery process also affects the evaluation of pain and suffering. Prolonged rehabilitation or long-term disability can significantly impact a person's quality of life, leading to increased compensation for pain and suffering.

Impact on daily life – Any limitations imposed on the individual's ability to perform daily activities, such as work, hobbies, or personal relationships, are considered. For instance, if an injury prevents someone from working or participating in previously enjoyed activities, the compensation for pain and suffering may be higher.

Emotional hardship – The psychological impact of the accident is crucial in determining pain and suffering. Anxiety, depression, post-traumatic stress disorder (PTSD), and other emotional consequences caused by the incident are considered when calculating compensation.
Proving Pain and Suffering
While physical injuries may be more tangible and easier to assess, proving pain and suffering requires additional evidence. Documentation, such as medical reports, therapist reports, and testimonies from friends and family, can help establish the emotional distress experienced by the individual.
Contact a Chicago, Illinois Personal Injury Lawyer
For highly skilled legal representation, contact the experienced Chicago, Illinois personal injury attorney with Winters Salzetta O'Brien & Richardson, LLC. Call 312-236-6324 for a free consultation.
Source - https://www.ojp.gov/ncjrs/virtual-library/abstracts/explaining-pain-and-suffering-awards-role-injury-characteristics