What Are the Short and Long-Term Effects of Dog Bite Injuries?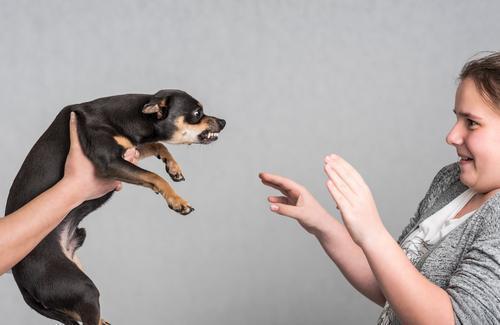 There are nearly 70 million dogs in the United States, and while many of these animals are friendly, loving pets, there are also many instances of people being injured after being attacked by a dog. Whether a dog is considered dangerous or had no previous history of aggressive behavior, its owner may be liable for injuries resulting from a dog bite. However, many people do not realize the full extent of the damage that can be caused by a dog bite, so it is important for victims to be aware of both the short-term and long-term ramifications of these types of injuries.
Short-Term Injuries
The physical injuries caused by a dog bite are often immediately evident, and they can include puncture wounds or lacerations. In most cases, medical care should be received as soon as possible, and stitches may be needed to close these wounds. In addition, a dog may knock someone down during an attack, leading to broken bones, sprained joints, and serious bruises. Elderly people and young children are especially susceptible to these types of injuries.
Another major concern in the immediate aftermath of a dog bite is the risk of infection. The bacteria in a dog's mouth or in the surrounding environment may enter a wound and cause serious illness to a victim. Some common infections that occur during dog bites include tetanus, streptococcus (strep), staphylococcus (staph), and pasteurella. While some infections may be treated with antibiotics, others, such as rabies, will require additional treatment. Victims who suffer from diabetes or immune disorders may be at greater risk of infection and are more likely to experience additional complications.
Long-Term Effects
While many dog bite victims are able to recover from their injuries relatively quickly, others may experience complications or other effects that have a long-lasting impact on their lives. If the wounds from a dog bite are deep enough, they can cause damage to muscles, tendons, or nerves, leading to loss of function in one's hands, arms, or legs. These types of injuries can result in temporary or permanent disability that affects a victim's ability to return to work. In addition, serious wounds can result in permanent scarring or disfigurement that may require cosmetic surgery to correct. Victims also often experience emotional trauma such as post-traumatic stress disorder (PTSD).
Contact a Cook County Premises Liability Attorney
At Winters Salzetta O'Brien & Richardson, LLC, our attorneys are highly experienced in personal injury cases, and we have helped many clients obtain multi-million dollar verdicts and settlements after being injured by others' negligence. If you have experienced a serious dog bite injury, we can help you understand the full extent of the damages you have suffered and work to ensure that you receive the compensation you deserve from the animal's owner. Contact our Chicago dog bite injury lawyers today at 312-236-6324 to arrange a free consultation.
Sources:
https://www.medicinenet.com/dog_bite_treatment/article.htm#what_is_the_treatment_and_management_for_infections_and_other_problems_from_a_dog_bite
https://health.clevelandclinic.org/if-a-dog-bites-you-do-these-7-things-now/
https://www.cdc.gov/features/dog-bite-prevention/index.html