5 Factors That Affect the Value of a Wrongful Death Settlement in Illinois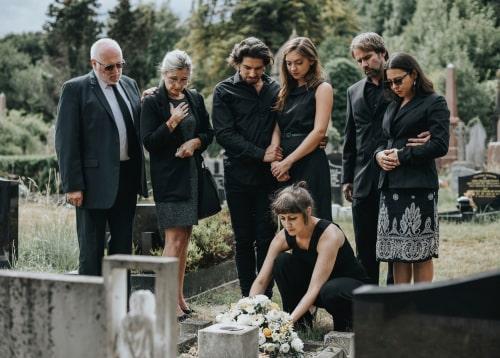 Losing a loved one due to the negligence or wrongful act of another is a traumatic experience. In such cases, the family of the deceased can file a wrongful death claim to recover damages. A wrongful death settlement is an agreement between the plaintiff and the defendant, where the defendant agrees to pay a sum of money to the plaintiff in exchange for the dismissal of the lawsuit.
The amount of the settlement depends on various factors, and understanding them can help the family of the deceased make informed decisions during the legal process.
1. Liability
Liability is a crucial factor that affects the value of a wrongful death settlement. In Illinois, the plaintiff must prove that the defendant was responsible for the death of their loved one. If liability can be established, it increases the chances of a higher settlement value.
2. Damages
Damages refer to the losses suffered by the family of the deceased due to the wrongful death. Such losses may include medical bills, burial expenses, missed wages, pain and suffering compensation, as well as loss of companionship. The extent of damages plays a significant role in determining the settlement value. The higher the damages, the higher the settlement value.
3. Comparative Fault
In some cases, the plaintiff may also be partially responsible for the wrongful death. Illinois follows a modified comparative fault system, where the damages awarded to the plaintiff will be reduced by their percentage of fault. The higher the plaintiff's percentage of fault, the lower the settlement value.
4. Insurance Coverage
Insurance coverage is another factor that can affect the amount of a wrongful death settlement. The amount of coverage available from the defendant's insurance policy may limit the settlement value. If the damages exceed the insurance coverage, the plaintiff may have to pursue other sources of compensation.
5. Jury Appeal
The jury can also significantly impact the settlement value. The attorney's ability to present a persuasive argument to the jury can sway the settlement value in the plaintiff's favor. Factors such as the credibility of witnesses, the emotional impact of the evidence, and the sympathy of the jury can all influence the settlement value.
Contact a Chicago Wrongful Death Lawyer Today
It is essential to seek legal representation from an experienced Illinois personal injury attorney who can help the family of the deceased navigate the legal system effectively and secure a fair settlement. Call Winters Salzetta O'Brien & Richardson, LLC at 312-236-6324 to get your free consultation so we can help guide you on the next step.
Source:
https://www.ilga.gov/legislation/ilcs/ilcs3.asp?ActID=2059&ChapterID=57