E-Scooters in Chicago May Soon Lead to Dangerous Injuries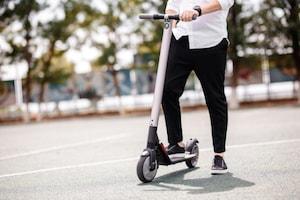 Electric scooters, or e-scooters, are becoming more and more popular in cities throughout the United States. These vehicles offer riders a quick and easy way to get around urban areas, and multiple companies, including Uber, Lyft, Bird, and Lime, have begun offering curbside e-scooter rentals. However, as the use of e-scooters has increased, so has the number of serious injuries in e-scooter accidents.
E-Scooter Injuries
E-scooters have become incredibly popular in a short period of time. In fact, more than 38 million people took trips on shared electric scooters in 2018. Since this is a fairly new form of transportation, many cities have not yet put laws and regulations in place for e-scooters. In addition, the rules and guidelines for the safe operation of these vehicles are not yet fully established, and a large number of injuries have occurred as a result.
Since 2017, there have been more than 1,500 injuries involving e-scooters across the United States, as well as at least four deaths. Studies have found that around half of e-scooter accidents result in severe injuries, including broken bones, traumatic brain injury, and injuries to tendons, ligaments, or nerves.
E-scooter injuries can occur in a variety of situations. Some of these may occur because of operator error, hazards on the road, or collisions with cars. However, an alarming number of injuries occur because of equipment malfunctions. Some riders have been injured because of malfunctioning brakes or because a scooter's handlebars or wheels became detached during travel. Riders in these cases have reported injuries such as broken teeth, severe head trauma, dislocated shoulders, and fractured wrists, ankles, and jaws.
Chicago's E-Scooter Pilot Program
The city of Chicago is currently planning to implement a test program to evaluate whether the use of e-scooters will benefit those who live in the area. The pilot program will begin on June 15, 2019, and it will be limited to the West Side. During this period, e-scooters will only be allowed to operate on streets rather than sidewalks, and they will be limited to 15 miles per hour.
Contact a Chicago E-Scooter Injury Attorney
As e-scooters begin to be used in the Chicago area, riders should be aware of the potential for serious injuries. While taking the proper safety precautions, including wearing a helmet, can help avoid the risk of injury, accidents may be unavoidable in some cases. If you are injured in an e-scooter accident, the attorneys of Winters Salzetta O'Brien & Richardson, LLC can help you understand your options for pursuing compensation from negligent drivers, scooter operators, equipment manufacturers, e-scooter rental companies, or other liable parties. To schedule a free consultation, contact a Cook County personal injury lawyer today by calling our office at 312-236-6324.
Sources:
https://gizmodo.com/broken-jaw-split-lip-broken-teeth-e-scooter-accident-1834310673?amp-ZHGDEn3Nv2ZG1V7YeR6KieTz2Y862WdTNYMwysiXUtOPkiGYIuAQQv-0HXmfkRry
https://chicago.curbed.com/2019/5/2/18527067/chicago-dockless-electric-scooters-west-side-test
https://www.theverge.com/2019/5/2/18526813/scooter-electric-injury-austin-cdc-study-head-helmet