The Harmful Effects of Ethylene Oxide Exposure for Willowbrook Residents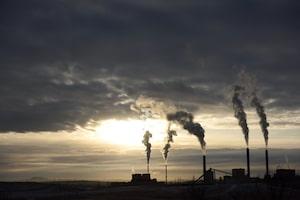 Recently, people throughout the greater Chicago area were stunned by the revelation that residents of Willowbrook had been exposed to toxic chemical emissions for decades. A report from the U.S. Department of Health and Human Services Agency for Toxic Substances and Disease Registry stated that a plant operated by Sterigenics International had been releasing ethylene oxide into the surrounding community, potentially exposing tens of thousands of people to chemicals that can have serious health consequences.
Residents of Willowbrook and nearby suburbs such as Burr Ridge should be sure to understand the conditions that can result from ethylene oxide exposure. By working with a personal injury attorney, families may be able to pursue compensation that addresses the damages caused by this toxic substance.
Health Risks Caused by Ethylene Oxide
Ethylene Oxide (EtO) is used to sterilize medical equipment, food products, cosmetics, and drugs, and it can also be used as a pesticide. While workers at facilities such as the plant operated by Sterigenics use safety procedures to limit their exposure to EtO, when the chemical is released into the surrounding area, residents have no defense against breathing it in.
While exposure to large amounts of EtO is very dangerous, long-term exposure to small amounts of ethylene oxide can also result in a wide variety of negative effects, including:
Irritation of the eyes, including the development of cataracts.
Allergic reactions causing skin irritation and dermatitis.
Irritation of the lungs and mucous membranes, leading to respiratory infection.
Damage to the nervous system causing headaches, nausea, weak muscles, fatigue, numbness in hands and feet, memory loss, and impairment to cognitive functions.
Impairment to reproductive abilities, including an increased risk of miscarriages.
Increased risk of multiple types of cancer, including breast cancer, Hodgkin's disease, leukemia, stomach cancer, and tumors in the brain and lungs.
Damage to the liver and kidneys.
The Willowbrook Sterigenics plant has been in operation since 1984, which means that anyone who has lived or worked in the area in the years since then may have been exposed to ethylene oxide emissions. If you or a family member have experienced any of the conditions described above, a personal injury lawyer can help you demonstrate that EtO exposure was the cause of your injuries and work with you to pursue compensation from those who were responsible.
Contact a DuPage County Personal Injury Attorney
At Winters Salzetta O'Brien & Richardson, LLC, we work to help families who have been harmed by others receive compensation for their physical, emotional, and financial damages, and we helped our clients obtain millions of dollars in personal injury verdicts and settlements. If you are a resident of Willowbrook, Burr Ridge, or a nearby city, we can help you understand your options for pursuing compensation from those whose negligence put your family in danger. Contact a Chicago personal injury lawyer today at 312-236-6324 to schedule a free consultation.
Sources:
https://www.epa.gov/sites/production/files/2016-09/documents/ethylene-oxide.pdf
https://www.atsdr.cdc.gov/phs/phs.asp?id=732&tid=133
https://toxnet.nlm.nih.gov/cgi-bin/sis/search/a?dbs+hsdb:@term+@DOCNO+170