Birth Injuries and Medical Negligence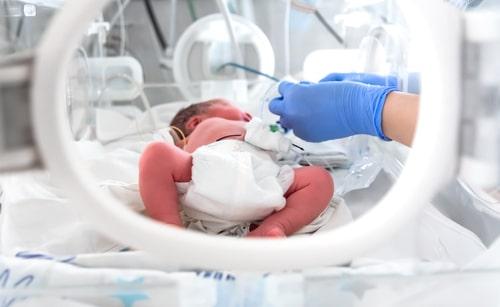 Expecting a new baby is one of the most exciting times in someone's ilfe. However, when something goes wrong during the delivery process, it can be heartbreaking for both mother and family. This experience can lead to devastating emotional and physical hardships that no family should have to endure. Birth injuries are unfortunately commonplace, with long-term implications to face. If your child suffered a birth injury, it is essential to understand your rights under the law as well as the potential legal remedies available.
What is Considered a Birth Injury?
Birth injuries can range from minor bruises to serious conditions like cerebral palsy. Some common types of birth injuries include:
Brain damage

Cerebral palsy

Erb's palsy

Brachial plexus injuries

Shoulder dystocia

Hypoxia (lack of oxygen)

Bone fractures
What Causes Birth Injuries?
Medical negligence is one of the leading causes of birth injuries. Negligence can occur during prenatal care, labor, delivery, or postnatal care. Some common causes of birth injuries include:
Failure to diagnose or treat medical conditions during pregnancy

Delayed delivery or emergency C-section

Improper use of delivery instruments, such as forceps or vacuum

Failure to monitor fetal distress

Incorrect medication or dosage

Failure to properly resuscitate a newborn
What Compensation Can You Receive?
If your child has suffered a birth injury due to medical negligence, you may be entitled to compensation for the damages caused. These damages can include medical expenses, future medical care, pain and suffering, and lost wages. Depending on the severity of the injury and any long-term effects, you may also be able to seek punitive damages.
Punitive damages are designed to punish the wrongdoer for their negligence. They can range from a few thousand dollars to millions of dollars, depending on the extent of harm caused by medical negligence. Speaking to a lawyer who can help you understand your legal rights and options following a birth injury is important.
Contact an Illinois Birth Injury Lawyer Today
At our law firm, we understand the emotional toll that birth injuries can take on families. We have the knowledge, experience, and resources to help you get the compensation you deserve. Contact our Chicago medical malpractice attorneys for a free consultation to discuss your case and answer any questions you may have. Call Winters Salzetta O'Brien & Richardson, LLC at 312-236-6324 to get started.
Source:
https://www.ncbi.nlm.nih.gov/books/NBK539831/