Breast Cancer Misdiagnosis Is a Major Risk for American Women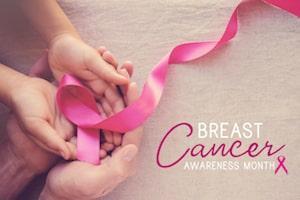 During the month of October, which is National Breast Cancer Awareness Month, pink ribbons are a common sight as many people join in the effort to make the dangers of this disease known. Acitivists have spent decades working to increase awareness and encourage women to participate in regular screenings, and as a result, many lives have been saved. However, due to the unfortunate prevalence of misdiagnosis or delayed diagnosis, many families continue to suffer serious physical, emotional, and financial harm because of breast cancer.
Breast Cancer Statistics and Risks
Every year, more than 250,000 women in the United States contract breast cancer, and the disease results in around 40,000 deaths. More than three million people in the U.S. have a history of breast cancer, including those who are participating in or have completed treatment. While breast cancer is most common in women over the age of 50, it also affects many younger women, with around 10% of newly-diagnosed cases occurring in women under the age of 45.
Some factors that increase the risks of breast cancer include:
Alcohol consumption - Women who have two to three alcoholic drinks each day have a 20% higher risk of breast cancer.
Obesity - In postmenopausal women, being overweight increases the risk of breast cancer by 1.5 times, and being obese doubles the risk.
Smoking - The risks of breast cancer are slightly increased for women who were long-term, heavy smokers or who began smoking before they became pregnant with their first child.
Lack of physical activity - Women who get regular physical exercise decrease their risk of breast cancer by 10 to 25%.
Misdiagnosis Is All Too Common
Unfortunately, even though the dangers of breast cancer are well-known, many women do not receive the proper treatment due to misdiagnosis by doctors or pathologists, failure to diagnose the correct form of breast cancer, or delays in diagnosis that allow the cancer to spread before it can be treated.
In fact, a 2015 study which tested pathologists' accuracy in correctly diagnosing breast cancer biopsies found that misdiagnosis commonly occurs. On average, the doctors who participated in the study only correctly diagnosed samples 75% of the time. In cases of atypia, a pre-cancerous condition that carries high risks of breast cancer, they only made correct diagnoses 48% of the time.
While the findings of this study are troubling, suggesting that doctors may often miss the signs of breast cancer, misdiagnosis has serious consequences in the real world, and our attorneys are all too aware of the harm that this can cause. That is why we are dedicated to helping our clients receive the proper compensation for injuries they have suffered because of medical negligence. In one notable case, we helped a client obtain a $4.52 million verdict after a misinterpretation of their test results led to their cancer not being properly diagnosed until 16 months after the samples were taken.
Contact a Chicago Personal Injury Lawyer
If you or your family have experienced physical or emotional harm or financial difficulty because of a doctor's failure to diagnose breast cancer correctly, you should speak to an attorney to determine your legal options. At Winters Salzetta O'Brien & Richardson, LLC, we can help you understand your rights and work with you to hold the negligent parties responsible. Contact our Cook County medical malpractice attorneys today at 312-236-6324 to set up a free consultation. We assist clients throughout the Chicago area, including Lake County, McHenry County, DuPage County, and Will County.
Sources:
https://www.cdc.gov/cancer/dcpc/resources/features/breastcancerawareness/index.htm
http://pressroom.cancer.org/2018-10-01-October-is-Breast-Cancer-Awareness-Month-What-You-Need-to-Know-and-How-You-Can-Help
https://www.medicaldaily.com/breast-health-breast-cancer-biopsies-often-misdiagnosed-may-require-second-opinion-326478